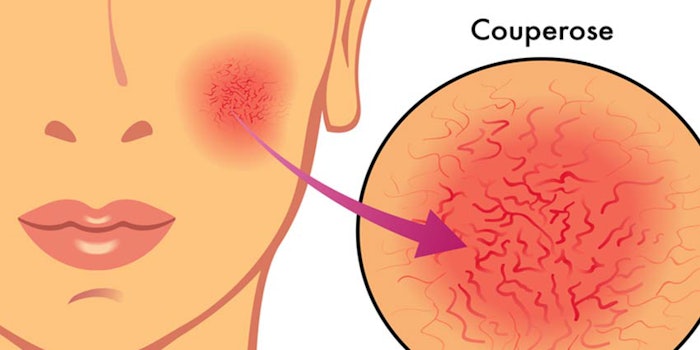 A new project is encouraging rosacea sufferers to stop covering up the problem with makeup and confront their condition directly.
The chronic skin condition is related to other health issues such as cardiovascular disease. And so Galderma Laboratories is promoting "greater public understanding of this widespread skin condition and to help sufferers better recognize the symptoms of rosacea and seek professional help."
Galderma, no surprise, produces rosacea solutions such as the topical Mirvaso (brimonidine) Topical Gel, 0.33% for facial redness associated with rosacea and systemic Oracea 40 mg Capsules for the treatment of inflammatory lesions, bumps and blemishes.
This Break Up with Your Makeup campaign encourages people to submit a no-makeup selfie along with a brief personal skin story for a chance to win an all-expenses paid spa getaway for two in sunny Los Angeles.
The hub also includes a number of helpful resources including skin care tips and a doctor's discussion guide to assist those who may have rosacea in finding the right solution for their skin.