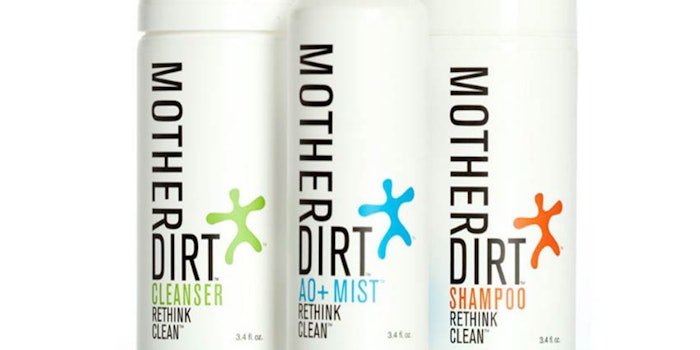 Natural beauty brand Mother Dirt is launching what it claims are the first-ever consumer products containing AOB, or ammonia-oxidizing bacteria, which "consume the irritating components in sweat and ... keep skin clean and clear."
On the heels of the launch of the National Microbiome Initiative by the White House Office of Science and Technology policy, Mother Dirt parent AOBiome is wrapping up testing of therapeutic applications of AOB.
Mother Dirt's AOB-powered products include:
AO+ Mist (100 mL; $49)
Mother Dirt Shampoo (100 mL; $15)
Mother Dirt Cleanser (100 mL; $15)
The AOBiome research seeks to better understand how microorganisms in and on the body behave and what functions they perform, which could yield further breakthroughs in beauty and personal care.
AOBiome has conducted initial studies on acne and Keratosis pilaris, and is continuing to research the importance of AOB to the skin microbiome and overall health.