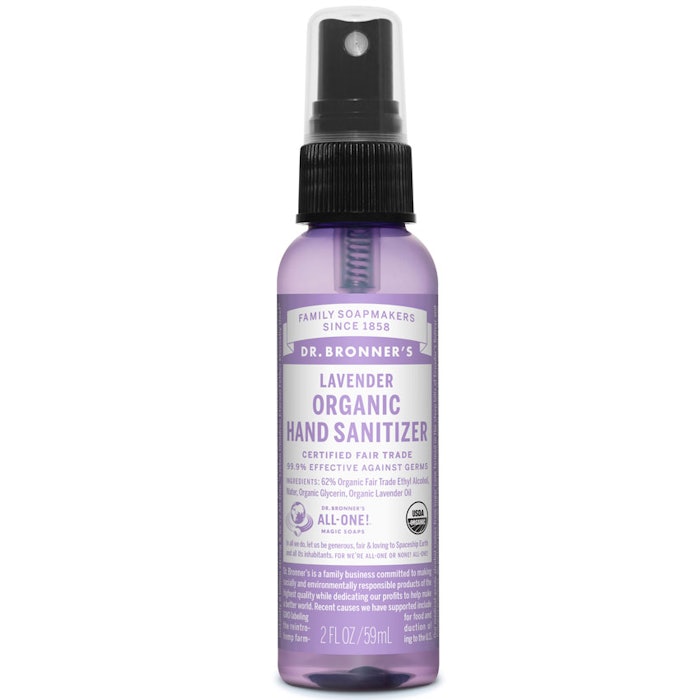 What it is: Fair Trade & Organic Lavender Hand Sanitizer by Dr. Bronner
Claims: With a scent of lavender, the Fair Trade & Organic Hand Sanitizer kills germs naturally with the certified organic and fair trade ingredient ethyl. Also, organic glycerin is used to prompt hydration into the skin leaving polished, glossy hands after use. This sanitizer avoids genetically modified organisms and synthetic petrochemical thickeners to provide an environmentally friendly product for both the skin and the environment. After use, the product leaves skin smooth without a sticky or drying feeling.
Ingredient Highlights: Organic fair trade ethyl alcohol (62%), water, organic glycerin and organic lavender oil.