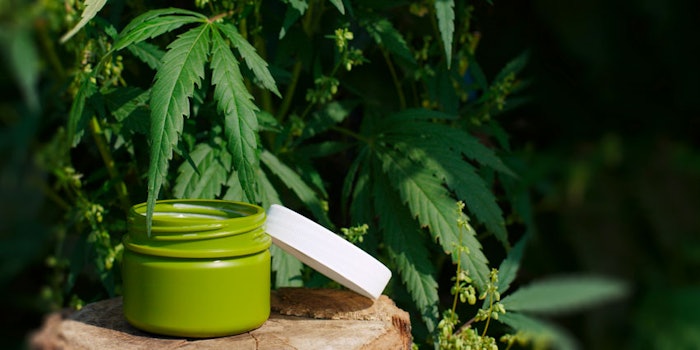 The CBD skin care market could account for 10% of global skin care sales by 2024, according to Prohibition Partners' "Disrupting Beauty" report.
The report is the first edition of a new set of reports titled "The Impact Series," which documents the rise of cannabis consumer goods and the disruption of mainstream markets, Prohibition Partners explained. 
According to the report:
Smaller indie brands have driven recent developments in the CBD beauty market, as multinational companies remain wary of CBD's complex legal status.

The global CBD skin care market has been valued at $710 million in 2018, with sales projected to rise to $959 million by 2024—which would account for an estimated 10% of global skin care product sales.

Select brands have been accused of exploiting the interest surrounding cannabis-derived CBD oils to sell beauty products containing low-CBD hemp seed oil, in a practice known as "weed washing."

Future changes in regulation and consumer education efforts will be key to ensuring the longevity of the CBD beauty market.
For the full report, please visit www.prohibitionpartners.com.