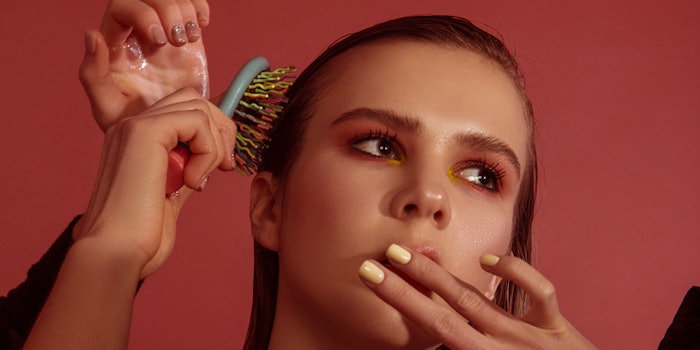 Social Standards has released its "2020 Beauty Trends" report, in which the consumer analytics platform "unlocked insights into every brand, product and trend consumers talk about on social media."
The report focuses on the three areas in the beauty and personal care industry that received the most buzz on social media: treatments, ingredients and makeup trends.
Treatments
According to the report, consumer interest in skin care treatments and semi-permanent makeup is up, which is reflected in the fastest-growing services, products and brands in beauty.
Top treatments included:
Eyelash lift
Microneedling
Lip fillers
Dermaplaning
Eyebrow tinting
Dermabrasion
Skin peels
Facelift
Ingredients and Products
According to Social Standards, less is more when it comes to 2020 beauty consumers. The report stated that along with semi-permanent treatments, consumers are buzzing about streamlined routines and multifunctional ingredients.
Buzzed-about ingredients included:
Hyaluronic acid
Silicone
Peptides
Ceramide
Enzyme
Top products included:
Clay masks
Sheet masks
Serum
Eyebrow pen/pencil
Eyebrow wax
Lash strips
Adhesive lashes
Makeup Trends
Social Standards stated that after years of intricate and vibrant makeup looks, consumers are ready to simplify.
Sought-after makeup looks included:
Festival makeup
Holographic makeup
Spotlight eye
Winged eyeliner
Dazzle makeup looks
Prismatic makeup looks
Must-have hues included:
Noteworthy declines included:
Rose gold (-32%)
Taupe (-20%)
Champagne (-14%)
Teal (-9%)
Turquoise (-8%)
Key Takeaways from Social Standards
Treatments are likely to be huge in 2020.
Brands should create offerings that pair well with semi-permanent treatments—a cleanser that's less damaging to lash extensions or soothing brow gel designed for use after microblading.
Consumers are using fewer products, but they are willing to pay more for those they do use.
 For the full report, please visit www.socialstandards.com.