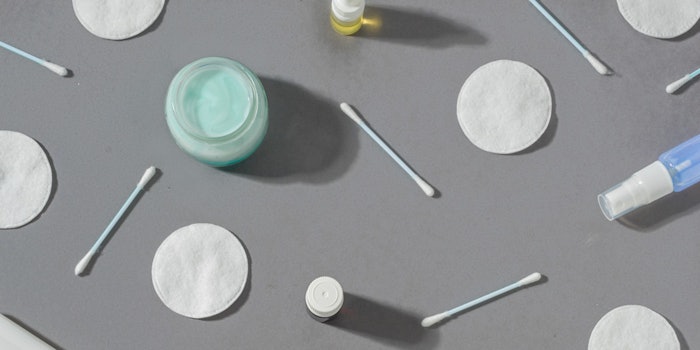 The cosmeceutical ingredients market is expected to experience strong growth due to consumer demand for natural cosmeceutical ingredients. 
A study conducted by Future Market Insights (FMI) found that the natural cosmeceutical ingredients market is expected to grow at a higher CAGR (10.8%) than synthetic ingredients through 2027. During the forecasted period, the overall cosmeceutical ingredients market is expected to reach more than $12 billion.
The study stated:
Growing product awareness, changing lifestyles and rapid urbanization fuel the demand for cosmeceutical products.

The skin care segment experiences the highest demand for cosmeceutical products among consumers.

The global cosmeceutical ingredients market represents a fairly consolidated competition landscape, where a majority of key players maintain their strategic focus on the development of cosmeceutical ingredients.

North America was the largest market for cosmeceutical ingredients in 2019, followed by Europe, attributable to higher demand from cosmetic products such as skin care and hair care.

Factors driving the East Asia market forward include the growing demand for cosmetic products, rising product awareness and increasing popularity of J-Beauty and K-Beauty. This market is expected to expand at the highest CAGR during the forecast.
Key players in the cosmeceutical ingredients market are:
Eastman Chemical Company

BASF SE

SEPPIC

Solvay S.A.

The Dow Chemical Company

Lonza Group AG

The Lubrizol Corporation

Ashland Incorporated

Croda International plc

Robertet

Allergan Incorporated

COBIOSA

Select Botanical

NEXIRA
An FMI analyst was quoted as saying, "Key players are anticipated to focus on advanced formulation which will add value to their product portfolio. New innovation in formulation is the key to future cosmeceutical ingredients market. Skin care remains the target segment in the cosmeceutical ingredients market however special attention can be given to the anti-aging and skin brightening category. Growing consumer's interest for natural and green cosmeceutical products and advancement in nanotechnology will open up opportunities for cosmeceutical ingredient manufacturers."