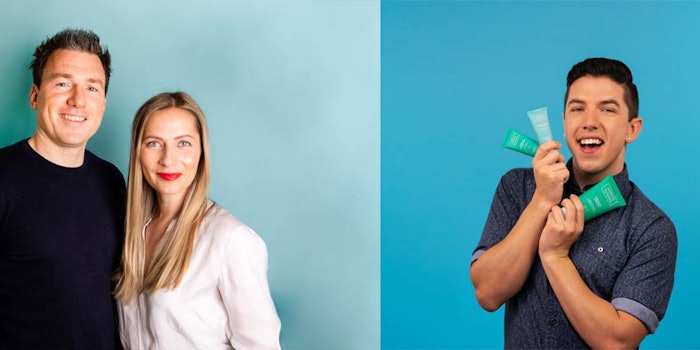 Following the launch of Selfless by Hyram from the eponymous Tik Tok influencer, Global Cosmetic Industry reached out to the influencer and the team behind his brand, which focuses on powerful ingredients and consistent results.
The products launched on Sephora.com and in Sephora stores in 29 countries. Every product purchased gives back to either the Rainforest Trust or Thirst Project. The brand will match the donation if the Complete Set ($124) is purchased through selflessbyhyram.com. 
"Within the skin care industry, it's easy to find products that are either high strength, intense treatments that can result in skin sensitivity or products that are formulated solely for the most reactive skin," says Hyram Yarbro, co-founder of Selfless by Hyram. "It's difficult to find products that adopt a gentle active philosophy, utilizing lower percentages of active ingredients to deliver results without over exfoliation or overexposure to strong ingredients."
He adds, "Our products are intentionally formulated to utilize powerful ingredients at lower percentages to deliver consistent results while still supporting the health of the skin every day. Barrier support and skin sensitivities were at the forefront of our philosophy to ensure that our formulas are accessible to all, while still targeting the primary skin concerns people struggle with."
Mark Curry, co-founder of The Inkey List and Selfless by Hyram notes, "We were drawn to Hyram as a person with a seed of a vision that we could really get behind–the drive to genuinely support a mission that, at every decision point, seeks to change the world."
Curry also spoke to the influence Tik Tok has had on the way consumers engage with skin care.
"As a company, we believe that better knowledge drives better everything," he says. "The gift of Tik Tok is that it makes gaining knowledge fun, bite-size and interactive. We see this as a key channel to attract new, specifically younger, consumers into the category and animate our educational mission in a really unique way."