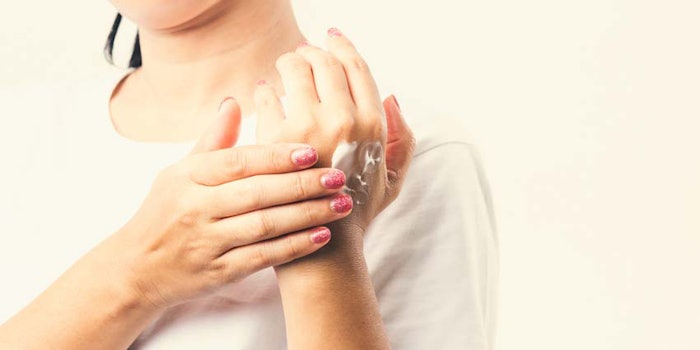 Top dermatologists consulted by consumer media group Bustle outlined the seven biggest skin care trends to watch for this fall.
According to the report, skin recovery solutions rose to the top, considering many consumers are emerging from summertime and the holidays, as did maskne and other COVID-19-related skin effects. The article showcases specific products; we outline their general types, here.
Including enzymes, lactic acid, AHAs, BHAs or retinol, chemical peels remove the outermost damaged, hyperpigmented skin cells to uncover brighter, healthier skin beneath. According to the article, dermatologists are seeing increased demand for treatments such as these post-summer.
2. Skin Care Devices
The pandemic caused a surge in the facial tool industry as dermatologist offices were closed, the article reports. The growing popularity of wands, at-home LED devices, microcurrent devices, microneedling and microdermabrasion is expected to continue to treat acne, boost collagen production and address sun spots.
See related: Beauty Devices Industry to Expand at 19.7% CAGR
3. Microbiome Skin Care
Through recent intense hyper-hygiene practices, the skin and its inhabitants have been stripped. In response, microbiome-focused skin care to nourish, hydrate and soothe is on the rise.
4. Maskne Treatments
As COVID-19 and its variants endure our best attempts at eradication, masking up will be a continued practice. As such, demand for products and ingredients to address mask-related acne, or maskne, will continue; examples include salicylic acid, benzoyl peroxide and topical retinoids.
5. Hair Growth Support
In connection with stress, hair shedding has become a common consumer concern. The dermatologists reported products such as scalp serums, hair growth serums, supplements and others are expected to rise in importance.
See related: 4 Consumer Tips and 2 Formulas to Optimize Hair and Scalp Health
6. Pre- and Post-sun Skin Care
In anticipation of bright, white winter days for most of us (and golden summer days for others), sun protection will be sought to prevent damage, as will antioxidants such as vitamin C and aloe vera to repair it.
7. Denser Formulas
Finally, while it's no surprise to see richer formulas in the forecast for coming winter months, the focus on repair ingredients such as ceramides, lipid-rich formulas and other "hyper-moisturizing" nutritive ingredients such as avocado oil, shea butter and fatty acids has intensified.