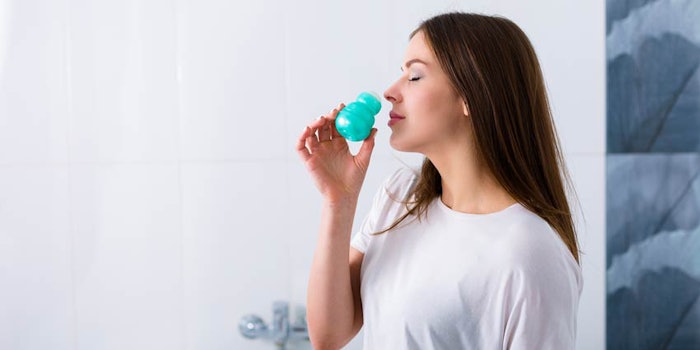 The beauty industry has pursued a happy microbiome for the last few years. Now, it has two new tools at its disposal. Givaudan's new Z-biome microbiome-centered fragrance technologies are reportedly gentle on the skin microflora.
The range includes My Z-biome, for skin and scalp, which reportedly will not disrupt the skin's microflora.
Meanwhile, Z-biome Deo, for underarm applications, "allows [for] the creation of microbiome-friendly and deo-effective fragrances." The technology draws on malodor counteraction research that allows for odor control while "respecting the natural perspiration process."
The new fragrance technologies resulted from the testing of raw perfumery ingredients for their impact on the skin's most common bacteria population, as well as the expertise of Givaudan's perfumers. 
"We always try to develop new technologies which are relevant to consumers' needs, so the new Z-biome platform helps address the desire to protect the skin microbiome as well as enhancing overall well-being," said Jeremy Compton, global head of science and technology, fragrances. "We're very proud of developing these new technologies that are in line with our purpose of creating for happier, healthier lives, with love for nature."