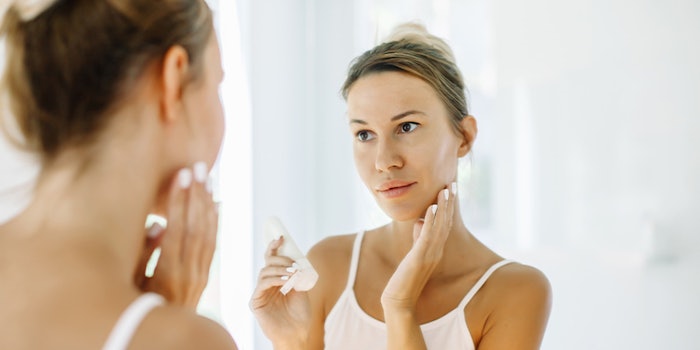 The German prestige beauty market generated sales of €2.7 billion in 2020, a 16% decline compared to 2019, according to The NPD Group.
Previously: UK 2020 Prestige Beauty Sales Decline 24%: NPD
Deep-dive Report: The State of Beauty: 2021 & Beyond
Out of the five largest European countries for prestige beauty sales, Germany was reportedly the only country with an overall decline in sales below 20% as a result of shorter lockdown periods.
Fragrance category
The fragrance category reportedly decreased by 14%, however it still represents the largest share of beauty sales. Juices showed double-digit decline but overall showed a better performance in the market compared to gift sets and ancillaries. 
Skin care category
As the second largest category in Germany's beauty market, skin care showed the best category resilience compared to fragrance and makeup, declining just 11%. The category brought in €0.7 billion in 2020. E-commerce grew in the double-digits, reaching 27% of the category's sales.
Makeup category
The makeup category dropped by 27%, according to NPD. The sales of lip products declined 40%; however, mascara and eyebrow products resisted better than the rest of the category. 
"The disruption of the retail market during the first and second lockdown, and the changed in-store experience accelerated the e-commerce business for beauty", said Samantha Grand, Germany beauty executive director at The NPD Group. "Four out of five products online are sold on promotion. In contrast, in brick and mortar channel, less than 50% of the products sold are promoted. Beauty is an experiential category, and consumers enjoy testing and trying the products in-store where they do not only focus on the price tag. The industry is more challenged than ever to protect the category value in 2021 through reinvention of the beauty in-store experience."