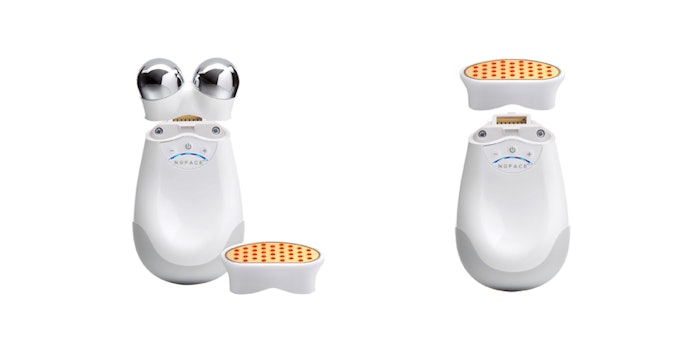 NuFace, creators of at-home FDA-cleared microcurrent skin care, have launched at select Sephora locations nationwide. 
Related: FaceTory Launches in Whole Foods Market Stores
NuFace has been available on Sephora.com since 2015 and will now be available on shelves at Sephora as well. 
NuFace CEO Mike Larrain looks at the in-store launch as part of the growth plan for the brand: "By 2024 we plan to boost sales to the next level by bringing NuFace to the most sought-after beauty destination in the country. There's a need for a new way to do skin care and we are going to deliver."
Tera Peterson, co-founder and chief creative officer of NuFace, said, "I've been dreaming of expanding our partnership with Sephora since April 2015 when we started selling on their e-commerce site, and I'm beyond thrilled to announce our in-store launch at everyone's favorite beauty destination. Now our clients can easily reset, recharge, and revive their skin by stepping into Sephora, speaking with advisors, and shopping their new favorite NuFace products."