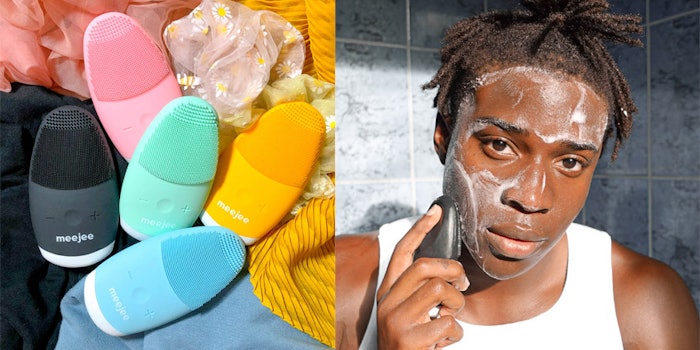 Meejee has launched its Meejee Silicone Facial Cleansing Massager. The brand has partnered with PlasticBank to remove 100 plastic bottles for every purchase made.

Related: Vaycay Beauty Launches Inclusive Solid Shampoo and Conditioner
The Meejee is a small facial tool that is said to penetrate deep into pores to break up and wash away impurities while providing a targeted massage that is proven to increase the skin's collagen production, blood flow, and new cell growth.
The silicone is infused with anti-microbial silver and is BPA-free, cruelty-free, ethically-sourced, vegan and lasts up to 11 months of use per charge.