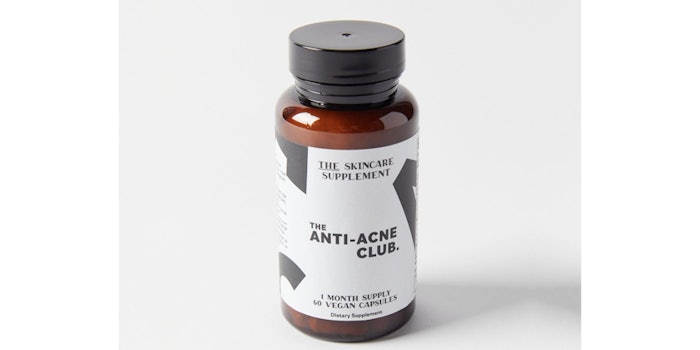 The Anti-Acne Club is an acne skin care supplement brand that is said to help eliminate spots and breakouts by restoring hormonal balance, tackling inflammation and redness, sweeping away oil and bacteria, and promoting cell regeneration.
Previously: When Life Gives You Lemons Acne-fighting Makeup
According to the brand, the supplement is formulated to deliver clear, matte, smooth skin.
The product is 100% natural, vegan and non-GMO.
Ingredients: Indole-3-carbinol, coconut oil powder, pantothenic acid (vitamin B5), zinc, vitamin E, selenium, copper and bioperine (black pepper extract)