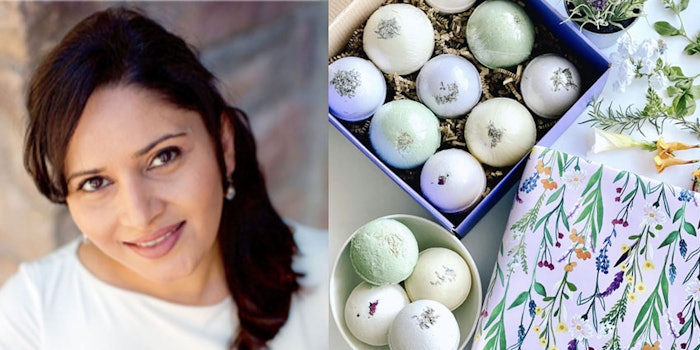 Zaaina, founded by Purvi Desai, features a range of more than 40 clean skin care products. 
Previously: Sky Organics Launches Organic Skin Care Collection
At a young age, Desai began making her own handcrafted formulas. She has continued to use them in her personal care brand. 
Included in Zaaina's product offerings is the nine-pack bath bomb gift set. The bath bombs are made with essential oils and sea salt said to soothe the skin, improve circulation and improve sleep.
All personal care products are natural, handcrafted, cruelty-free and phthalate-free.