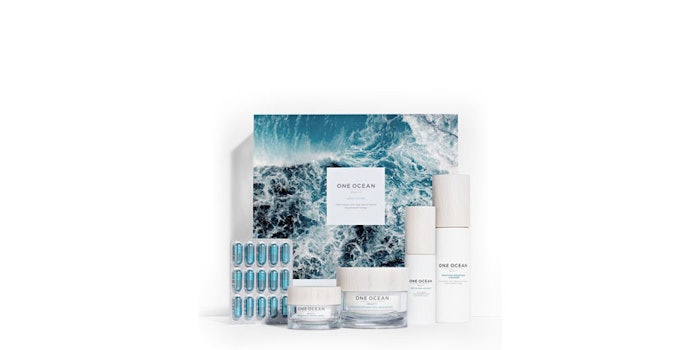 Lubrizol's Skin Essentials business has made its first-ever equity investment in a beauty brand, the newly-launched One Ocean Beauty. 
Founded by Marcella Cacci, One Ocean Beauty is a beauty and wellness collection focused on developing clean, clinically-proven and sustainably produced products. The brand has partnered with blue technology laboratories in Europe to create the collection. 
Products contain marine microorganisms and single cells with anti-aging properties sourced from marine environments and sustainably produced. The collection was formulated without GMOs, parabens, sulfates, phthalates, PEGs, nanoparticles, mineral oil and synthetic fragrance.
Additionally, One Ocean Beauty has pledged to use sustainable packaging and shipping materials. 
Brandon Ford, Chief Accelerator Director, Lubrizol Skin Essentials, said, "This investment represents our commitment to nurturing the next generation of beauty brands. As more customers turn to clean beauty and socially-committed companies, we see this as a compelling opportunity in this space."
Marcella Cacci, founder and CEO, One Ocean Beauty, added, "The partnership with Lubrizol is a significant step in developing our unique product offering and remaining on the cutting edge of technology – the team at Lubrizol shares our vision for clean beauty and conscious consumerism. We are excited to launch a new business model that is in tune with changing customer behaviors."