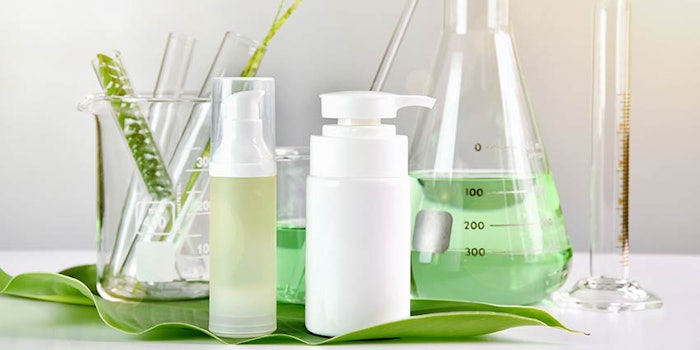 Note: This story has been updated to clarify the self-declared objectivity of the ONLA. 
Skin care brand JooMo (which just launched in the U.S.) has introduced the Open Natural Labelling Association, or ONLA, a self-described independent body dedicated to what it calls the "honest labelling of natural products." The concept takes aim at existing standards and targets competitors in the beauty space.
The ONLA premise is that, unlike in the food industry, there is currently no clear definition of what is 'natural' or 'pure' in cosmetics. ONLA proposes the same definition of 'natural' as the food industry, and is campaigning to introduce cosmetic safety legislation, in both the EU and U.S., that mirrors the Food Safety Act of 1990. This will provide Advertising Standards Authority (ASA) and Trading Standards with guidelines and legislation to regulate the use of the terms "natural" and "pure."
 "There is a skin allergy epidemic raging across the Western world, with a 500% increase in skin health problems since the cosmetics industry began. Just like in the food industry, when consumers found out the links between ill-health and synthetic additives, they demanded all-natural products," said JooMo co-founder and ONLA CEO Kit Wallen Russell.
Related: Exclusive Peek: JooMo's Microbiome-friendly Skin Care Research
"The cosmetics industry responded by adding one or two natural ingredients in the same largely synthetic formulations and labeling them as natural. This is likely to have contributed to the rate of skin ailments accelerating in the last 5-10 years," he continued. "We are here to put a stop to the deceit. Our first level of certification only allows products which are 100% truly natural to call themselves natural. This means that all ingredients are taken directly from nature, with no chemical or physical changes occurring. Common terms used to trick consumers include 'Naturally Derived, Nature Identical, 97% Natural, Plant Based and Organic.'"
Existing natural standards organizations include COSMOS and Natrue; ONLA claims these standards "maintain the deceit" because they were "created by and accountable to their membership."
ONLA also has a second level of certification, which asses whether a product is friendly to the skin's microbiome, based on Russell's research.
"Our aim is to protect consumers from claims and products which could be damaging their skin, and lead the fight against the skin allergy epidemic," said Russell. "We are campaigning to radically transform the cosmetics industry from one which is mis-leading for consumers, and begin a new era of honestly-labelled, health-giving, and science- and research-based cosmetics."