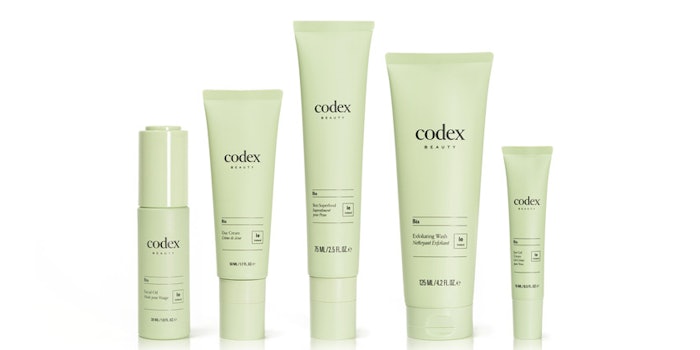 Codex Beauty has announced the launch of its first product line Bia. 
Codex Beauty acquired Bia from Tracey Ryan, an herbal scientist based in Ireland. The brand was created to pay tribute to Ireland's local herbalists and their knowledge of therapeutic plants. 
Products include: 
Bia Exfoliating Wash: A multi-purpose cleanser to exfoliate, tone and polish skin;

Bia Day Cream: A facial staple to restore and hydrate skin;

Bia Skin Superfood: A treatment cream to nourish, firm and intensely hydrate skin;

Bia Eye Gel Cream: A cooling treatment to tighten, brighten and revitalize the eyes; and

Bia Facial Oil: A daily vitamin to help repair, rejuvenate and strengthen skin.
Products contain the patent-pending BiaComplex, a blend of oil infusions used as a base for products in place of water. Products are meant to cleanse, hydrate and protect the skin. 
In addition, Codex Beauty has partnered with Brooklyn-based beauty retailer Shen Beauty. The exclusive retail partnership will offer Bia to beauty consumers.