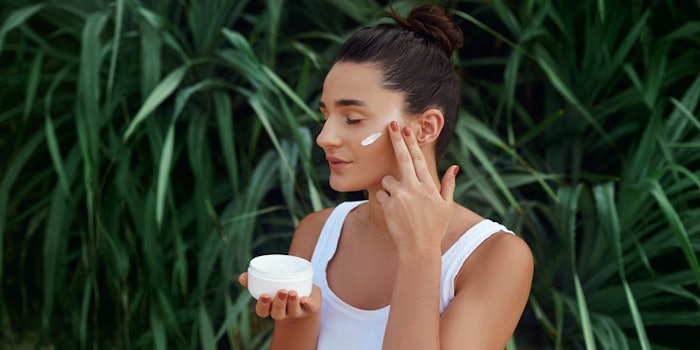 Beauty consumers are almost always attached to their smartphones—and they're not afraid to use them.
The NPD Group released the "Women's Facial Skincare Consumer Report," in which it is stated that nearly 50% of women surveyed prefer to research products online prior to buying them in-store, citing online reviews and ratings, as well as social media influencers, as their sources of information.
The report also found:
Forty-six percent 

of facial skin care users report purchasing products free of sulfates, phthalates and/or gluten. This percentage has grown by six points over the past two years. 
More than half of women look for skin care products made from organic ingredients. 

Brands making a public commitment to ingredient transparency have become top-of-mind for consumers, with several of the more well-known transparent brands ranking among the Top 25 in highest awareness-to-purchase conversions. 
Larissa Jensen, executive director and beauty industry analyst, The NPD Group, was quoted saying, "These engaged consumers are looking to become more educated about the ingredients in their skin care regimen, particularly in those more basic products such as cleansers, moisturizers and anti-aging serums. Consumers are using their spending power to ensure their voice is heard and supporting brands that commit to natural ingredients and transparency."
Jensen added, "Skin care continues to perform well among engaged female consumers, regardless of what generation they are in. The number of consumers who are making purchase decisions primarily based on the price of a product is decreasing; as the significance of knowing exactly what they are putting on their skin becomes more important."
The NPD Group surveyed respondents from April 24-May 28, 2019. 
For more information, please visit www.npd.com.