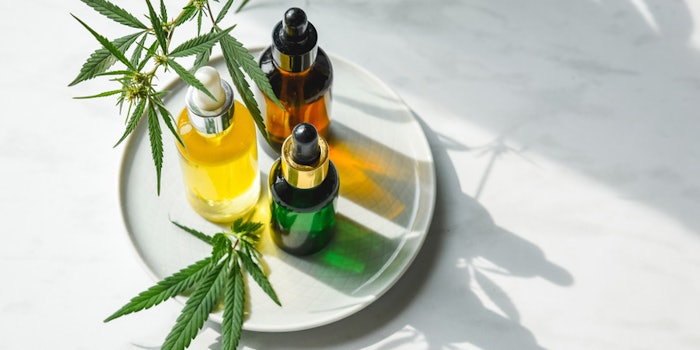 Nabis Holdings has announced the launch of BIS (Be In Synergy) a brand specializing in edibles, vapes, patches, cosmetics, skin care and hair products.
The inaugural line, which is expected to be available for sale in late 2019, aims to provide consumers with "innovative, high-quality, efficient and safe consumer products through unique formulations and technologies that optimize the use and effects of cannabis," Nabis stated. 
The brand has exclusive rights in the U.S. for a "state-of-the-art" spray oral delivery system for CBD products, including oils and lipids. The system reportedly has an air- and water-tight design that will prolong shelf life and enhance product quality. 
Shay Shnet, CEO and director of Nabis, said, "Our creation of the BIS brand of CBD products reflect our commitment to excellence and consumer satisfaction. As we continue to expand the BIS brand, we are excited to present an elegant product line that we believe will fill a demand that has remained unmet in the cannabis and CBD industry until now."