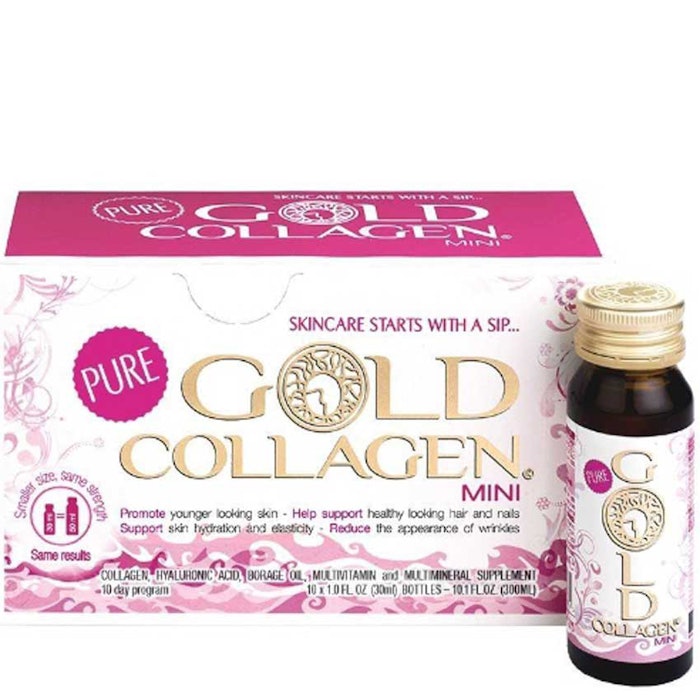 What it is: Pure Gold Collagen by MINERVA Research Labs
Claims: Including bioactive collagen peptides, Pure Gold Collagen provides an innovative anti-aging product that delivers skin hydration and radiance with a drinkable liquid beauty supplement. The product fights the visible signs of aging with active ingredients that nourish the body from the inside. The product will also promote healthier hair and nails, and a reduction of fine lines and wrinkles.
Ingredients:  Water, hydrolyzed collagen, citric acid, soybean polysaccharide, flavoring, malic acid, ascorbic ccid (vitamin C), hyaluronic acid, borage seed oil (Borago officinalis), glycerol, soy lecithin, d-α-tocopherol (vitamin E), sucralose, N-acetylglucosamine, stevia, zinc, pyridoxine hydrochloride (vitamin B6), Piper nigrum (Bioperine), copper, biotin, hydrolyzed collagen (from fish) and soy.