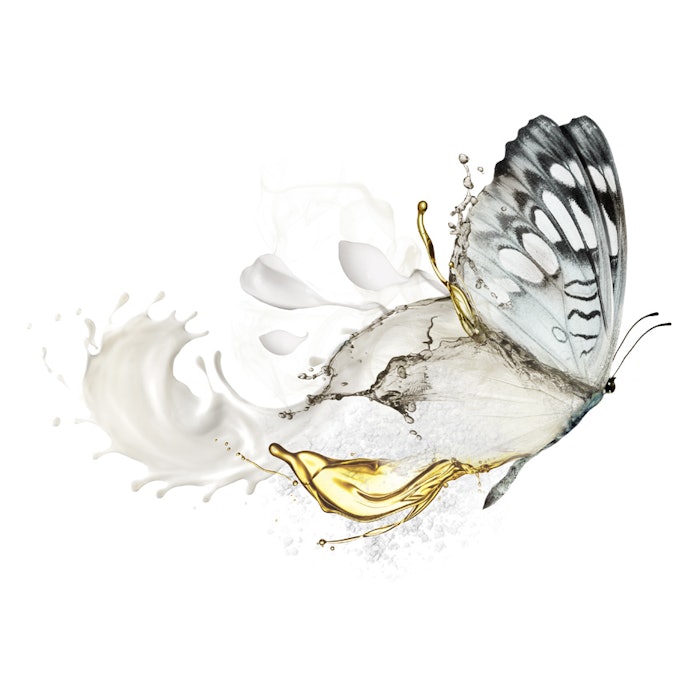 Clariant
Clariant has announced that Metamorphosis, the Plantasens collection for face, body and hair care, is providing transforming textures for the consumer. Metamorphosis highlights the effect between nature and technology by using texture transformation within the same product. For example, an oil that becomes a lotion during application.
Plantasens' four current transforming textures transform from a balm to a powder, an oil to a lotion, a lotion to a thick emulsion and a gel to a clear veil. The body care balm to powder nourishes the skin, leaving it feeling silky and oil-free after use.
The oil to lotion leaves the skin feeling moisturized and refreshed. The lotion to a thick emulsion lowers oiliness on the face and produces a light sensation across the skin. Finally, the gel to a clear veil leaves the hair feeling conditioned and shiny without weighing it down.
Sergio Manzano, head of Plantasens at Clariant, said, "Surprising textures have emerged on the personal care wish-list of formulators and brand owners looking for new ways to spice up beauty care regimens. Clariant is therefore delighted to introduce transforming formulation concepts that stand out for their element of surprise and use of natural ingredients. Since unveiling Metamorphosis by Plantasens at in-cosmetics Paris, we've had lots of positive feedback from industry players excited to experiment with the possibilities we're creating for their formulations."