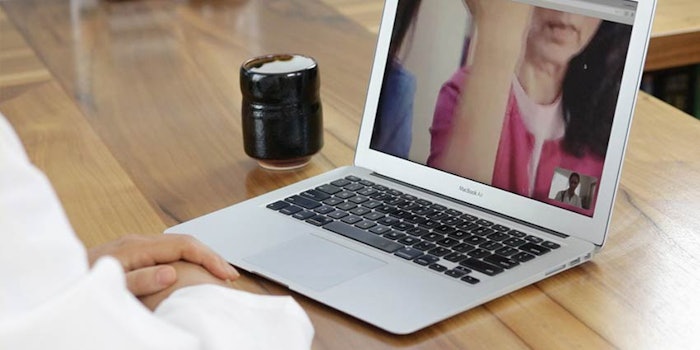 AOBiome, the parent of Mother Dirt, thinks it might offer a new old solution to acne by (re)introducing bacteria to consumer's skin microbiome. Mirroring advances in similar research aimed at the human gut, the company hopes to make a unique breakthrough in skin care.
The company also believes it can study the effects of its treatments via telegermatology to capture visual and other data from patients during testing trials. The current phase includes 372 adult patients with mild-to-moderate acne vulgaris.
Patients can take part in the research regardless of location, using medications and iPhones shipped personally to them. The study is currently enrolling acne patients from nine U.S. states. The results will be gathered by the third quarter of 2017.
This will be the central method of AOBiome's phase 2B trial, building on earlier assessments, "which resulted in no serious adverse events and no difference in adverse events between treatment and vehicle groups."
"With the remarkable outcome of the Phase 1B/2A study, we are excited to see the results of this upcoming Phase 2B trial with Science37, which will feature one-to-one randomized, double-blind, and placebo controlled doses, over the course of 12 weeks," said chief medical cfficer Dr. Larry Weiss. "AOB's unique safety profile allows us to reach more patients and to rapidly test for clinical efficacy across multiple disease states, with acne being the first."
"We are excited to align Science 37's next generation, technologically-enabled capabilities with AOBiome's cutting edge approach to skin health," said Todd Krueger, president of AOBiome. "Through this partnership, AOBiome is able to engage with a significantly wider and more diverse population faster, and more cost effectively, than traditional methods."
"With Science 37's technology, decentralized operating model, and clinical trials management, the process to participate in this AOBiome trial will be much easier for patients, and unlocks their access to our expert Science 37 researchers around the country," said Dr. Noah Craft, MD, PhD cofounder and CEO of Science 37. "We are thrilled to leverage emerging technologies and strategic partnerships with companies like AOBiome, which is committed to improve the lives of our patients and to accelerate finding new cures for the people that need them most."