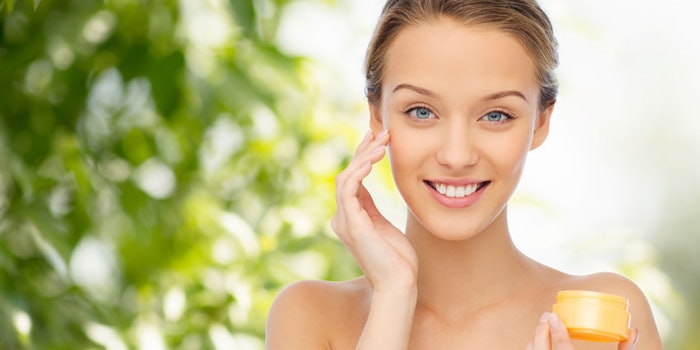 The global organic personal care market is expected to reach $25 billion by 2025, according to a recent Research and Markets report.
This increase is due to the growing demand that consumers have for organic and natural personal care items, such as hair care, skin care and cosmetic products. This demand can be traced back to consumers growing more aware of environmentally sustainable and naturally derived products as well as a want to lead healthier lifestyles that includes protects that are free of chemicals.
The U.S. Department of Agriculture and the FDA approving the use of organic products in personal care products is also expected to aid in the growth.
Companies Mentioned in the report include:
 Aveda Corporation
 The Body Shop International PLC
 Burt's Bees
 Estee Lauder
 The Hain Celestial Group
 Yves Rocher • Amway
 Bare Escentuals
 Arbonne International
 Kiehl's
 Natura Cosméticos S.A.
 L'Occitane en Provence
Update: Allied Market Research recently published a report predicting that the organic personal care and cosmetic products market will reach $19.8 billion by 2022 with a CAGR of 10.2% from 2016 to 2022.
Key findings in the report include:
The skin care segment will account for nearly one third of the market size by 2022, proving to be the dominate segment of the market
While the retail distribution channel is presently leading the global organic personal care and cosmetics products market, the report forecasts the online channel to have the fastest CAGR of 11.8% leading up to 2022
North America will be the region to produce the highest revenue and will continue to be the market leader during the forecast period.
Companies Mentioned in the Report
L'Occitane en Provence
L'Oréal International
Arbonne International, LLC
Burt's Bees
Estee Lauder Companies Inc.
Amway Corporation
Oriflame Cosmetics S.A.
Yves Rocher
Weleda
Aubrey Organics
Update:  When asked about the majority of the brands mentioned in the report not having an official organic certification, Allied Market Reseach explained: companies profiled in the report such as L'Occitane en Provence, Burt's Bees, Estee Lauder Companies Inc. (Aveda), L'Oréal (Sanflore) and others claim to be manufacturing several of their product lines from high quality organic raw materials which are certified. However, the products marketed by these companies may also contain a certain percentage of artificial ingredients.
When asked if the 'organic' market mentioned in the report is made up of brands making organic claims, but perhaps not possessing an actual certification, it stated that the companies do not necessarily have organic certification for their products (though most of them have organic/green certification for their ingredients). The market is basically studied from the perspective of demand for cosmetics products that are marketed around the value proposition of being green/organic.