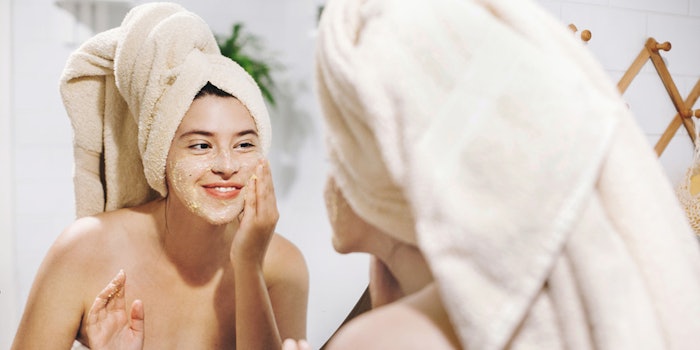 Beauty Accelerate Virtual 2020 will explore the industry's "new normal" Nov. 2-5, 2020, and provide attendees with the knowledge and tools to thrive and innovate in a changed world. Registration is now open.
Sponsored by Global Cosmetic Industry and Cosmetics & Toiletries, this collaborative forum for beauty marketers, founders, executives, R&D managers and cosmetic scientists will deliver virtual presentations on business and brand strategies, emerging technologies, and market data, as well as live Q&As and intimate roundtable discussions to share further insights.
Attendees can review the full schedule and register for all 4 days of Beauty Accelerate Virtual for $49 until October 6, 2020 at 11:59 pm CST.
Skin care's dominance in beauty has accelerated during the pandemic. NPD data shows that U.S. prestige skin care sales totaled $1.1 billion in Q2, a year-over-year drop of just 18% during the peak of store closures. During that period, e-commerce sales spiked 93% year-over-year.
Nielsen data, meanwhile, shows that mass facial skin care grew more than 22% year-over-year in the first half of 2020, led by a 42% rise in online sales. Grocery channel facial skin care sales rose 14.5% for the first half of 2020.
And, in China, skin care represented 70% of the country's beauty sales in April.
During Beauty Accelerate Virtual, Dr. Fred Zülli and Dr. Franziska Wandrey (both of Mibelle Biochemistry) will present "Senolytics: Clearing Zombie Cells from the Skin."
The talk will feature a novel anti-aging concept has entered the medical world, with remarkable results in early trials. The concept of senolytics provokes rejuvenation by specifically eliminating senescent cells without harming healthy cells, according to the presenters. This concept has now, for the first time, been adapted for the cosmetic industry with "Alpine Rose Active."
Meanwhile, in "Biofilms: The Next Frontier in Skin Microbiome R&D," Claudia Marques, Ph.D. (Millipore Sigma) will discuss the ways in which microorg­anisms are embedded in a self-produced matrix—the biofilm. Marques' talk will consider the dynamics within, especially in the context of dermatologic skin conditions. It also will consider topical treatments.
In "3 Approaches to Support Skin Health,"Arnoldo Fonseca and Frank Schmidtmann, Ph.D. (both of Evonik Corporation) will discuss how the skin microbiome and barrier are the joining forces to promote healthy-looking skin.
As a complement to the skin microbiome, functional reinforc­ements like ceramides, cholesterols and alpha hydroxy acids can enhance the skin barrier intrinsically and extrinsi­cally, the speakers will argue. Attendees will learn how these entities empower skin's defenses, enrich skin health and increase skin's viability.