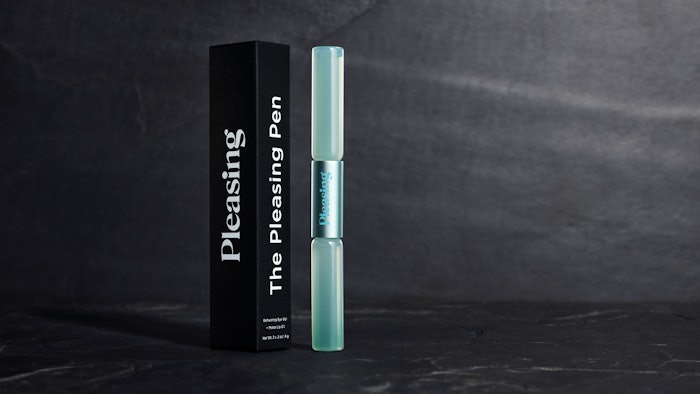 Pleasing is the new beauty brand founded by Harry Styles, debuting with a nail polish line, serum and gel pen.
Related: Coastal Citizen Launches Sun Glass Luminizing Face Balm
The Pleasing Pen is a dual-ended eye and lip serum formulated with natural lingonberry, okra and hyaluronic salt to hydrate eyes and demimatte lip treatment with marshmallow extract and olive oil derived squalane to soothe and replenish. It costs $30.
Harry Styles says, "When we decided Pleasing would make beauty products, I wanted to be sure they were something I would use. I didn't want to make products to mask people, I wanted to highlight them and make them feel beautiful. The Pleasing Pen is great because if you're feeling a little less than lovely you can refresh yourself anywhere. The lip oil dries matte in about a minute, perfect to give yourself a mini massage with the eye serum."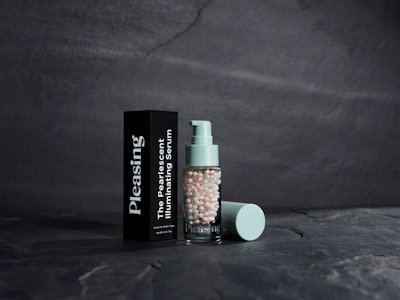 The Pearlescent Illuminating Serum is formulated with beta-glucan, panthenol and vitamin B to hydrate skin and promote water retention. It costs $35.
"The Pearlescent Serum was inspired by the Japanese skin divers—female divers who collected pearls for Morimoto with no gear, just a net," Styles says. "Their skin looks so fresh, shining in the sun, and I wanted a product that would give that feeling. The serum brightens skin over time but it also immediately smoothes out the appearance of your skin, like you've just come from the cold ocean."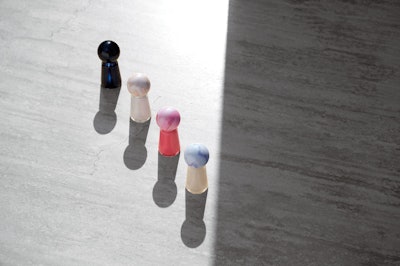 Pleasing Nail Polish is packaged in collectible glass bottles and inspired by the pearl within an oyster. The debut line features three shades—Perfect Pearl (white), Granny's Pink Pearls (pink) and Inky Pearl (black)—and a clear matte top coat called Pearly Tops. It is formulated from biodegradable, plant-based solvents without toluene, formaldehyde, camphor, TPHP, phthalates, ethyl tosylamide, acetone, bisphenol a, xylene, fragrance, parabens, and sulfates. It is available individually for $20 and as a set of four for $65.
Pre-orders for the debut products are available until November 28 via an early access code. The general sale launches on November 29 at pleasing.com.
Styles says, "I wanted to find a way to explore more ideas and have more opportunities to collaborate with people who were inspiring me; that's how Pleasing was born. Starting the brand with beauty felt exciting because creating great products is a unique way to make people feel good."