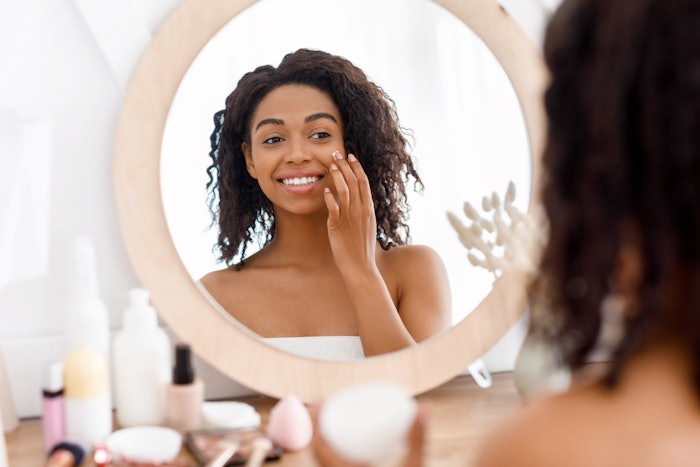 These seven skin care trends from InStyle will dictate the conversation in beauty during 2022.
Related: Trend Watch: Moisture Sandwiching
Microdosing
To combat irritation from overuse, some turn to microdosing minuscule amounts of an acid like glycolic when using possible irritable active ingredients like retinol.
The optimal concentration and combination of ingredients will achieve the strongest result, according to Shari Marchbein, M.D., a dermatologist in New York City.
Refillable Packaging
Sustainable packaging continues to be a top priority in beauty, and many brands are introducing refillable packaging to address the issue of single-use plastic.
Fermented Skin Care
Fermented ingredients in skin care have a handful of anti-aging benefits, but more research is needed to confirm its effectiveness, according to Marisa Garshick, M.D., a dermatologist also in New York City.
Skin Barrier Protection
The microdosing trend has revitalized conversations on social media about the skin barrier and the best active ingredients for protection. A disrupted skin barrier can leave the skin susceptible to dryness, flaking, redness and worsening skin conditions like acne and eczema.
Garshick recommends ceramides, fatty acids, and niacinamide to support the skin barrier.
Hybrid Products
Multi-tasking hybrid products and minimalist skin care has been a trend since the beginning of the COVID-19 pandemic. Some popular hybrid streamliners include complexion products infused with SPF protection. To ensure adequate sunscreen coverage, look for SPF formulas that include sunscreen filters in the active ingredients, according to the article.
Blue Light Protection
Blue light exposure can come from the sun and the screens of digital devices. It can contribute to eye strain and eye diseases and contribute to wrinkles, hyperpigmentation and aging. Sunscreen typically protects against ultraviolet A and B rays, but not visible light. An SPF with iron oxide will block visible light, according to the article.
Marchbein suggests antioxidants like niacinamide and vitamin C and SPFs with iron dioxide to fight blue light exposure.
'Biotic Skin Care
There is a direct correlation between a functioning microbiome (the microorganisms that make up the skin) and healthy skin, and brands are responding with more skin care products formulated with pre-, pro- and postbiotics.
Many popular ingredients, including oat, ginseng and glucomannan, are prebiotics, which support the bacteria necessary for healthy skin, according to Gohara. Probiotics are the living organisms that make up the microbiome and postbiotics are the metabolic by-products of the bacteria.