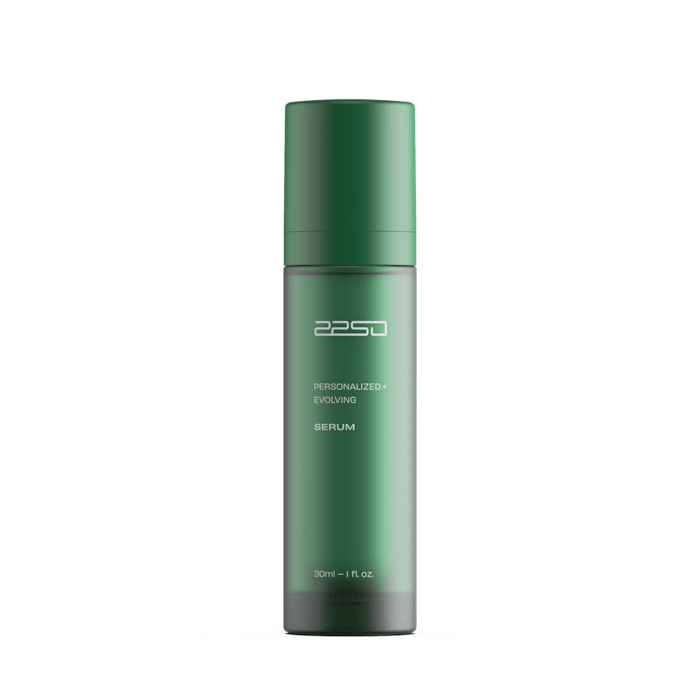 2250 has launched its first skin care collection featuring a three-step morning routine that can be personalized for each consumer. 
Previously: Urban Skin Rx Launches Men's Collection Skin Care Line
Using artificial intelligence to analyze a consumer's profile and their lifestyle's unique impact on its vitality, 2250 formulates custom products, using clean ingredients.
The collection includes:
Cleanser: Ingredient highlights are calendula extract, ginger root extract, provitamin B5 (d-panthenol), galactoarabinan, Bacillus ferment (probiotic).
Serum: Ingredient highlights are hyaluronic acid, vitamin C, niacinamide and fullerene which is a strong antioxidant 1,000 times more effective than vitamin C. 
Moisturizer: Ingredient highlights are retinol, snow mushroom, hemp seed oil (CBD) and tocopherol (vitamin E).
2250's made-to-order philosophy eliminates the need for mass production, helping work toward the brand's zero-waste target.
2250's refillable cartridges reduce the excess plastic by 70%. Additionally, the brand's packaging is both 100% recyclable and manufactured from 100% recycled material. 
The brand will be available for purchase on www.2250.care.
2250 was created by Fernando Braun and Nessim Zouaoui.
Braun said, "It is our mission to create the most efficient skin care ever, that includes the actual product being effective, but also the production and everything around it supporting the environment and not harming it. From using refillables to water dissolving foam made from corn fiber, we keep this mission in mind."