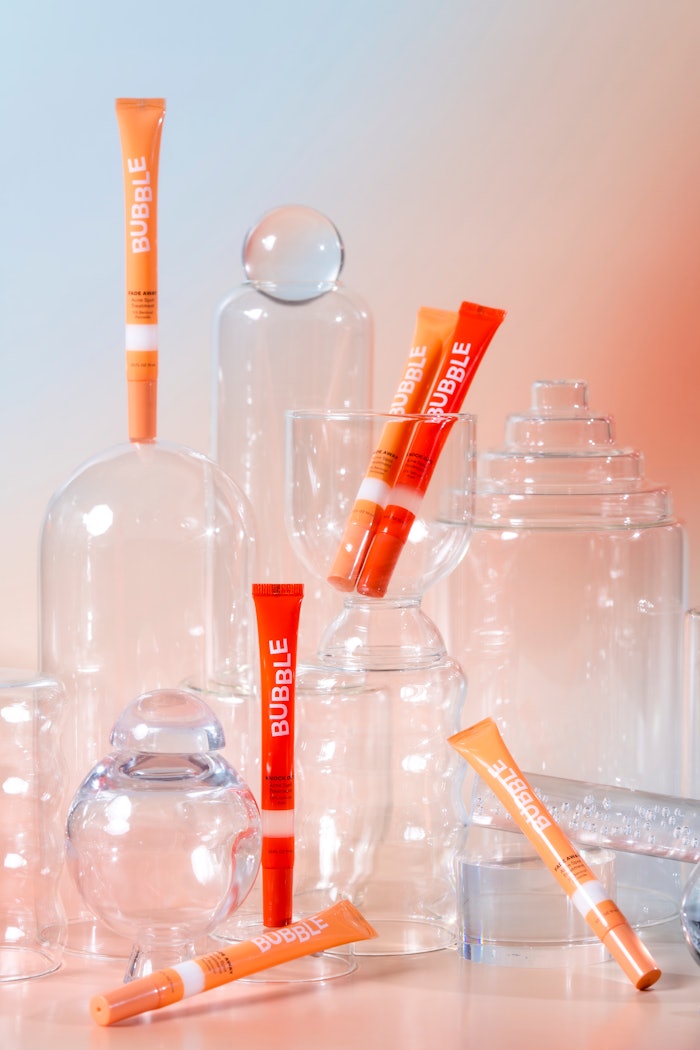 Bubble is foregoing acne patches for spot treatment formats: Knock Out for blackheads and early-stage blemishes and Fade Away fro inflamed, painful acne.
Knock Out comprises 1.8% salicylic acid (SA) and wintergreen extract (a natural analog to SA, per the brand), as well as exfoliating willow bark extract and soothing Sambucus nigra fruit juice. The formulation reportedly cleanses pores of oil, dead skin and bacteria to address blackheads, white heads and early-stage blemishes.
Fade Away comprises 5% benzoyl peroxide to take on inflamed acne and painful pimples, as well as licorice root extract to halt the production of enzymes that cause dark spots and hyperpigmentation.