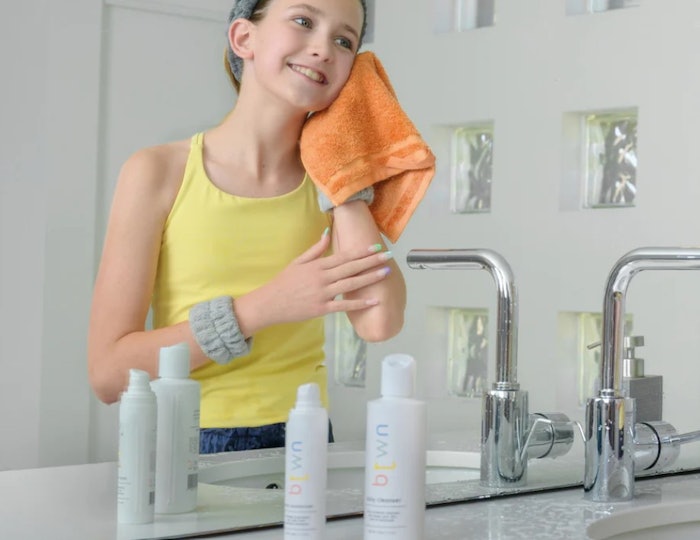 meetbtwn.com
Dermatologist Brooke Jeffy, MD, has launched btwn, a skin care brand for tweens/teens.
Jeffy noticed that teens/tweens weren't properly caring for their skin and developed products that provided a routine for those consumers.
btwn offers:
Daily Cleanser: A light foaming cleanser that promotes a balanced skin microbiome. It strengthens the skin barrier, boosts acne resistance and protects against environmental stressors.
Daily Moisturizer: A lightweight moisturizer that hydrates and calms the skin. It protects the skin barrier from everyday stressors. It is safe for all skin types and conditions.
Its products are vegan, cruelty-free, allergen-avoidant and Credo dirty list compliant.
The bottles, pumps, camps and labels are monomaterial and can be recycled.
btwn works with suppliers and manufacturers based in the United States.
Key ingredients: Hyaluronic acid, niacinamide, green tea extract, gotu kola, glucomannan, glycerin, panthenol, chicory root extract, lactic acid.