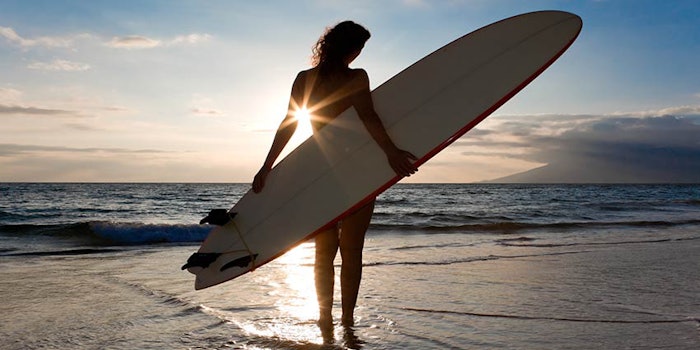 New and unique sun care innovations are always front-of-mind at in-cosmetics. This year, Hallstar, was awarded the 2017 Global in-cosmetics Innovation Silver Prize for its anti-aging ingredient, Micah.
The functional ingredient "halts the photo-aging process before it starts," according to Robert Hu, vice president of R&D. He added, "Independent clinical research shows that Micah … prevents 100% of free radicals, ROS, inflammation, and DNA damage from UVA and visible light, at a use level of only 0.2%."
Lucas Meyer Cosmetics/IFF presented Melinoil, an oil-soluble skin photoprotector that can be applied in anti-aging, anti-wrinkle, hair care, sensitive skin, sunless tanning, pre-sun and other sun care products.
The China-compliant α-MSH biomimetic peptide (INCI: Isopropyl Palmitate (and) Lecithin (and) Water (and) Acetyl Hexapeptide-1) reportedly strengthens the natural skin photoprotection, enhances skin pigmentation (by 54%), reduces skin redness and soothes sun-damaged skin, and limits skin photoaging and premature aging.
The three-ingredients-in-one format of the product allows for more efficient formulas, as well as multifunctionality, according to Lucas Meyer/IFF.
Sonneborne presented Shea XP, an active base emollient that improves trans-epidermal water loss performance and skin protection, in addition to anti-inflammatory and anti-aging activity.
Shea XP can be formulated into an array of applications, including skin care creams, lotions, ointments, balms and body butters, sensitive skin applications and color cosmetics. According to the supplier, "Shea XP meets the OTC monograph as a skin protectant, allowing for a silkier skin feel in topical ointments."