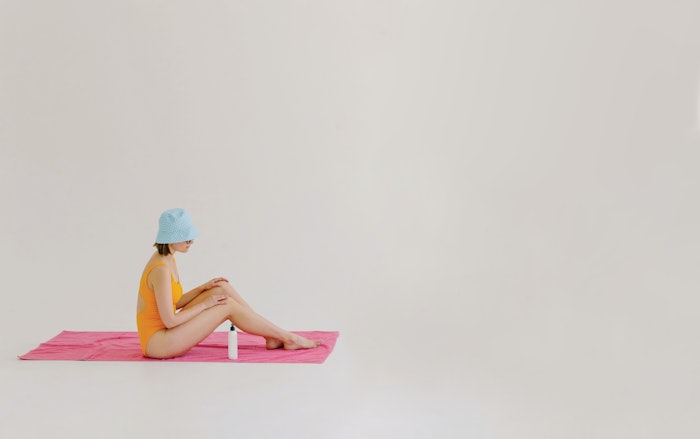 One of the most monumental beauty technologies, broad-spectrum SPF sunscreen, was widely introduced in the 1960s, launching a ground-breaking framework in skin care. Since then, the industry has taken a scientific approach to delve deeper into skin anatomy and has devoted its efforts to protecting our largest organ. In 2022, the multi-billion-dollar skin care and beauty industry is full of consumer education on skin science and proactive approaches for healthy skin at all ages, but a new era is approaching: sustainability. The desire to protect our largest organ must coexist with our need to defend something much larger, the earth.
The most dramatic catch 22 in our industry is that the same products that physically and chemically protect our skin from sun exposure are also negatively affecting our planet. While this dichotomy might sound a bit daunting at first, in all actuality this shift in thinking opens opportunities as a collective group for industry innovation and proactive approaches to be more kind to the planet and our skin.
Well-established Benefits
Partially due to Instagram, TikTok and an array of marketing ploys, it is no secret that the beauty industry is awash in confusing and conflicting advice about product benefits. Yet the one realm of skin care that has been conclusively and scientifically proven time and time again is that sunscreens protect our skin from burning, aging and cancers caused by the sun's UV rays.
For the full article, check out Global Cosmetic Industry's April 2022 digital magazine.