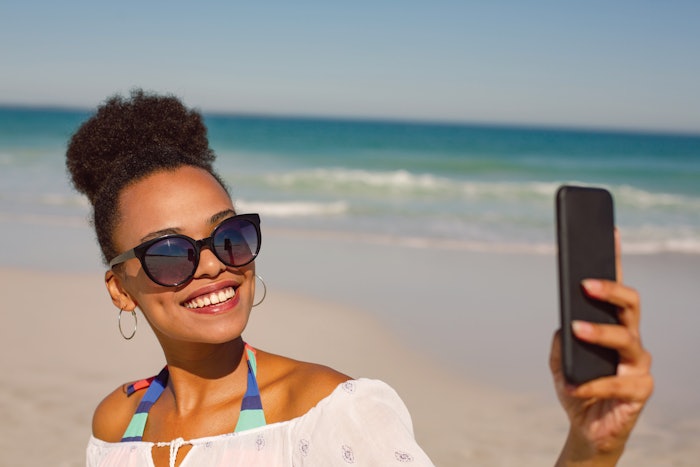 Featured innovators:
Alban Muller
Bevel
Black Girl Sunscreen
Coola
Croda
DSM
Everyday Humans
Evonik
Fenty
Glow Recipe
Google
Habit
Kinship
NielsenIQ
Solara Suncare
Spate
Supergoop!
Target
Tatcha
Undefined
Unsun Cosmetics
Do consumers finally "get it" when it comes to sun care defense? Per NielsenIQ dataa, mass beauty sun care sales grew 38% in 2021. This reflects recent Google and Spate data that shows SPF searches are spiking all year round, not just in summer. It's no surprise, then, that Tik Tok's sunscreen recommendations topic feed has 1.8 billion views as of press time.
Even as consumer interest and education ramps up, on-trend brands are launching products to meet the clean, sustainable and ethical concerns of shoppers, while ingredient firms continue to issue innovations to drive the next wave of product breakthroughs.
At the same time, investors are taking notice. In December 2021, funds managed by Blackstone Growth took an undisclosed majority stake in 15-year-old sun care disrupter Supergoop!.
For the full article, check out Global Cosmetic Industry's April 2022 digital magazine.