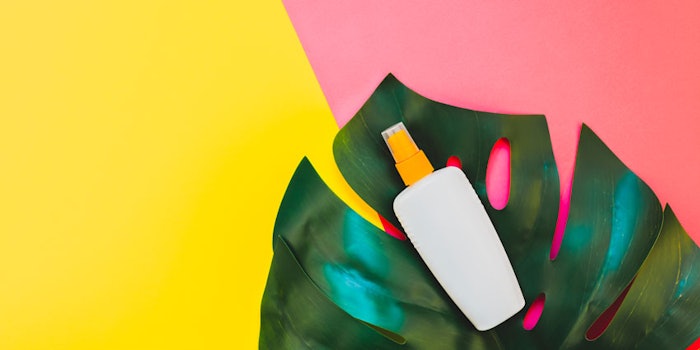 With Summer 2018 in full swing, sun care products are on the minds of consumers, physicians, estheticians and marketers alike. 
According to Kline's Amalgam tool, in May 2018, the top-ranked sunscreens included two products from Thinksocial, a company focused on social responsibility and the use of natural ingredients in its brands' products. Thinksport and Thinkbaby, which ranked number two and three respectively, have reportedly moved up in Amalgam's rankings considerably over the past year. 
In addition to popularity among online consumers, Thinksport sunscreens—containing zinc oxide 20% and SPF 50+—are said to be the first sunscreens to pass Whole Foods Premium CAre requirements. 
Thinkbaby sunscreens have garnered both Tillywig Toys and Media Awards and Parents' Favorite Products awards.