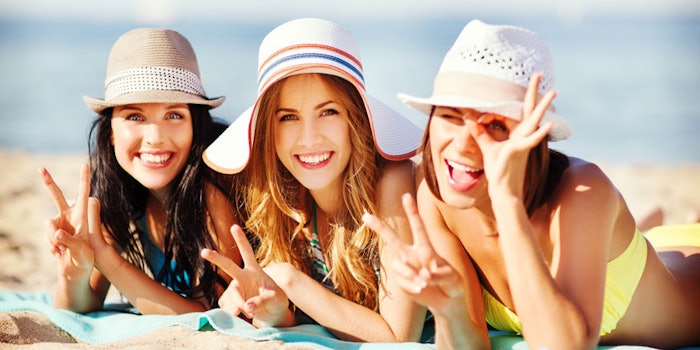 As it turns out, there is a quick and easy solution proven to prevent aging, and a mere 16% of women include it in their daily routines.
A report titled "Sunscreen and Prevention of Skin Aging. A Randomized Trial" was published in the Annals of Medicine. It recaps a study in which participants were instructed to apply SPF 15 sunscreen every morning and reapply after a couple of hours in the sun, bathing or sweating. When compared to those that applied sunscreen at their discretion, the study found–after four and a half years– the use of daily sunscreen seems to protect against aging.
Kari Gran, a skin care and makeup brand, saw the need for further sunscreen education and published the infographic "How does Sunscreen Measure Up?"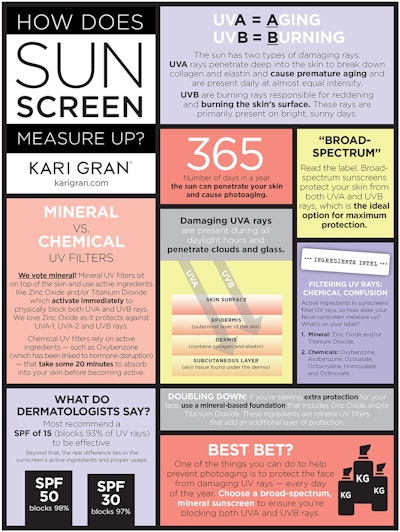 Kari Gran, founder of her namesake brand, said, "Given the amount of effort put into beauty and anti-aging, it's amazing the vast majority of women are not doing one of the easiest things—wearing sunscreen every day—to prevent their facial skin from photo aging. Most people don't realize UVA rays are present every day, despite what the weather is, and these rays penetrate clouds and glass, so your face is exposed to potential damage every day."