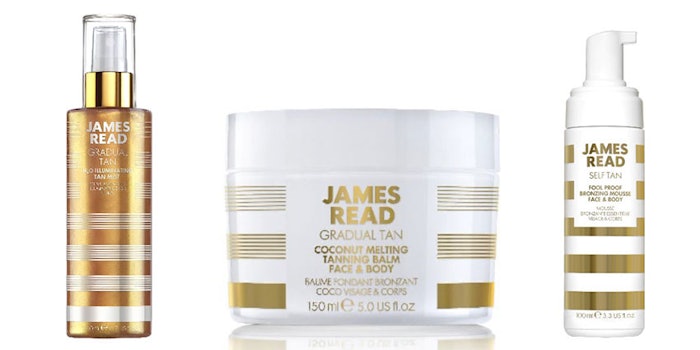 James Read recently launched three new self-tanning products:
Coconut Melting Tanning Balm: A tanning balm made with organic coconut oil and infused with self-tanner that melts into the skin for a subtle glow. The stain-free and colorless balm will develop over 6-8 hours and can be applied one to two times a week for lasting color.
H20 Illuminating Tan Mist: A gradual clear self-tanner packed with 24K gold to highlight the skin. The spray also hydrates with hyaluronic acid and skin-firming caffeine.
Fool Proof Bronzing Mousse: A self-tanning mousse with hints of neroli and mandarin, that is simple enough for beginners to use for a fast-drying, streak-free tan.
These products and more are available at www.jamesreadtan.com.