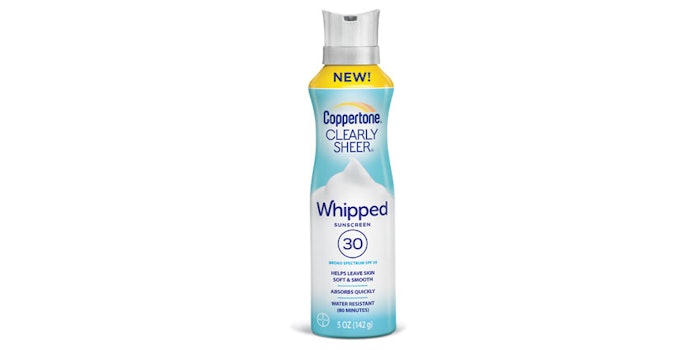 Coppertone announces the launch of Coppertone Whipped, available in both ClearlySheer and WaterBabies formulations. The sun screen features a rich, creamy texture that absorbs quickly and feels light on the skin.
"At Coppertone, we're dedicated to championing a worry-free life in the sun for everyone, focusing solely on developing innovative and expert sun protection. That's why we're approaching this year's Whipped launch in a new and different way," said Lisa Perez, Marketing Director, Suncare at Bayer. "Sunscreen lovers will have a chance to interact with and learn all about Coppertone Whipped through creative content, in-store product samplings, trusted beauty influencers, and more on-the-ground experiences."
Coppertone Whipped retails for $13.99 and is available now at stores nationwide.