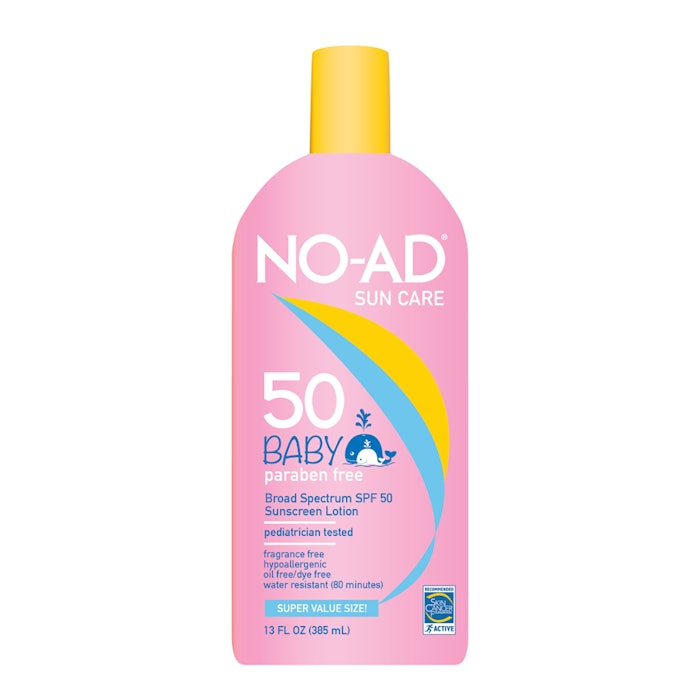 What it is: NO-AD Baby Sun Care Lotion SPF 50
Claims: Developed for children, the lightweight, non-irritating, water and sweat resistant formula for this lotion helps keep children's skin protected, soft and smooth. While helping prevent sunburns, the lotion retains SPF up to 80 minutes of activity in the water or sweating.
Ingredient highlights: Avobenzone, aloe, vitamin E, water resistant, hypoallergenic, fragrance-free, paraben-free and SPF 50.