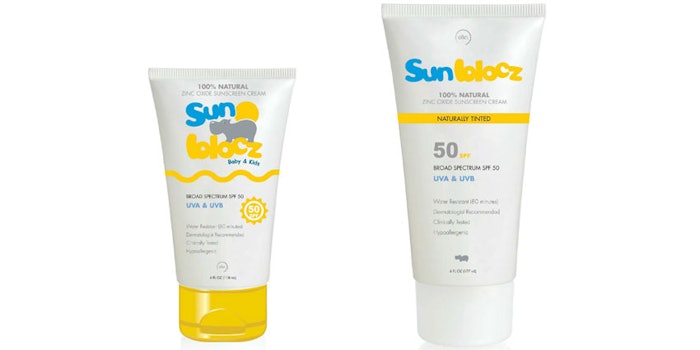 Olen Cosmetics Corporation has announced the launch of its patent pending natural sunscreen, Sunblocz. This sunscreen is available in two formulations, (natural and tinted) Sunblocz and Sunblocz Baby+Kids.
Sunblocz is…
• 50+ SPF
• UVA+UVB broad spectrum
• Very water resistant
• Hypoallergenic
• Eczema-safe
• Free of gluten, phthalates, parabens
• Cruelty-free – Leaping Bunny Certified
• Clinically tested per FDA OTC Sunscreen Monograph regulations
• Licensed NPN Health Canada
• FDA registered
• Patent protected
Sunblocz has been formulated to not sting eyes, to spread easily, to soften the skin and to help keep bugs away.