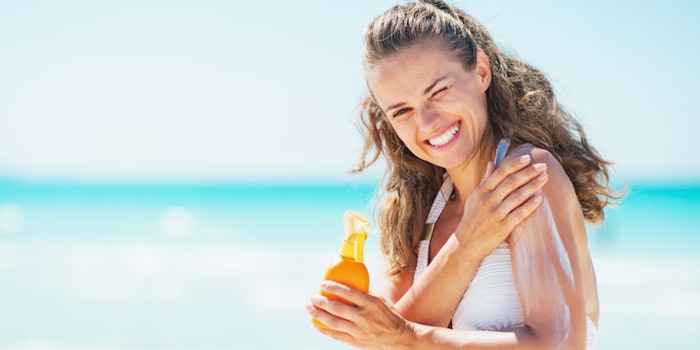 The U.S. Food and Drug Administration (FDA) has released the "Nonprescription Suncreen Drug Products - Safety and Effectiveness Data- Safety and Effectiveness for the Industry." This document, which was required by the Sunscreen Innovation Act (SIA) of 2014, details the information the FDA believes is needed from sunscreen manufacturers or other interested parties to determine whether or not over the counter (OTC) sunscreens contain ingredients are generally recognized as safe and effective (GRASE).
The guidance also sheds light on the FDA's requests for safety and effectiveness data on eight active sunscreen ingredients that are already under evaluation, including the data on human absorption.
That nature of sunscreen is to be applied frequently and all over a person's body. According to the FDA, this large amount of product application is making it vital to complete studies to determine whether, and to what extent, the sunscreen's active ingredients are being absorbed through the skin and into the body. This may result in unintended, chronic, systemic exposure to these ingredients.
The guidance now advises that data from a maximal usage trial (MUsT) must be provided in order to determine if the ingredients are absorbed into the blood and at what level. This is the same standard used by the FDA for all topically applied drugs.
The entire final guidance document can be found here.