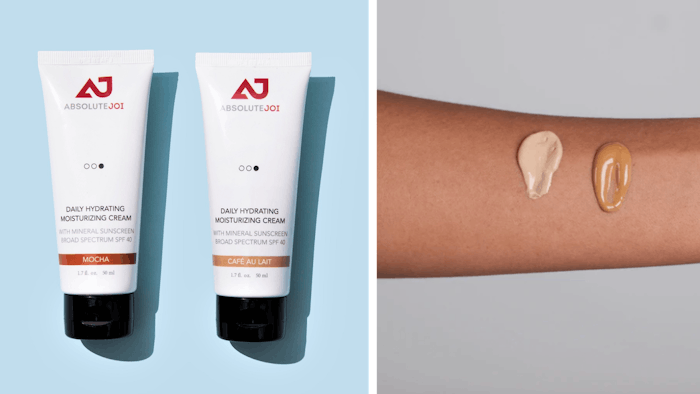 AbsoluteJOI is among 25 brands to be featured in this year's The Workshop at Macy's, a diverse retail development program for underrepresented brands that provides up-and-coming businesses with the tools, knowledge and resources to drive their enterprises to the next level, achieve business objectives and sustain growth.
The five-week program is taking place virtually and in-person in New York City, through May 27, 2022. From May 2-28, 2022, The Workshop at Macy's Digital Pop-up Shop will launch on macys.com, providing AbsoluteJOI and the other participants with the opportunity to sell their products on macys.com.
AbsoluteJOI's products were featured on macys.com live shopping episodes on May 12 and May 19.
The program will also include a Vendor Pitch Competition for participants to present their product, business opportunity and funding proposal. The competition winner will receive a $100,000 business grant; a partnership with Macy's sourcing team; buy now, pay later services from Klarna; and marketing support from Spark Foundry, among other prizes.
Upon completion of the program, every participant will receive a $5,000 business grant.
Macy's has committed $250,000 annually in business grants to The Workshop at Macy's program.
AbsoluteJOI's Daily Hydrating Moisturizing Cream w/ SPF 40 Mineral Sunscreen is designed specifically to blend into melanin-rich skin with no white cast to provide an effective SPF moisturizer for darker skin tones.
Related: Naked Sundays Launches SPF Brand in United States
The moisturizing mineral sunscreen combines broad-spectrum SPF 40 with vitamin C, green tea, chamomile extracts and hyaluronic acid to provide UVA and UVB protection and anti-aging benefits and act as a makeup primer. It is a creamy light tinted moisturizer designed to blend into melanin-rich skin without leaving a white cast.
AbsoluteJOI Daily Hydrating Moisturizing Cream w/ SPF 40 Mineral Sunscreen is suitable for all skin types and tones and available in two tints (Mocha & Café au Lait) that provide a velvety matte finish. It retails for $42 at absolutejoi.com and Amazon.