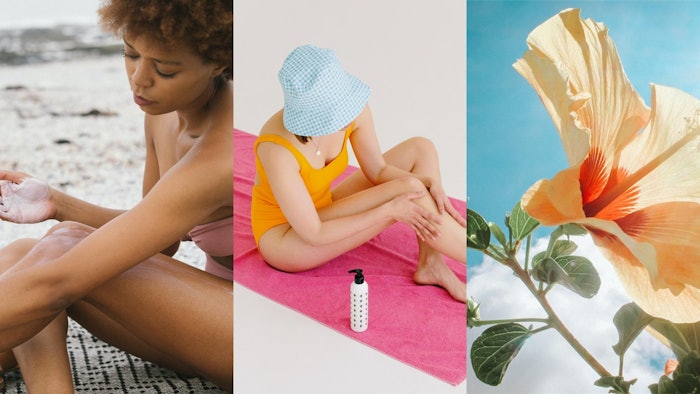 Free registration: "Cleanical Sun Care on the Rise."
In Q2 2022, U.S. prestige sunscreen sales grew by 51%, versus 2021, per NPD. Even more impressive, prestige sunscreen sales spiked by 60% in Q1, reflecting high consumer engagement in the category outside the northern hemisphere's summer season.
It's no surprise, then, that #suntok has 8.1 million views on Tik Tok, proving the topic's virality.
Simultaneously, consumers are increasingly seeking safe, effective products across all skin care categories, part of the so-called "cleanical" revolution.
Given these dynamics, how can brands ensure they provide compelling, inclusive and effective sun care for today's savvy consumers?
During "Cleanical Sun Care on the Rise," a virtual briefing taking place Wednesday, August 3, 2022, at 1:00 p.m. Eastern, experts from inclusive mineral sunscreen brand UnSun, planet-friendly SPF brand Everyday Humans, product development specialist iLabs and sun care ingredient expert Applechem will offer insights for product innovation, marketing and consumer engagement. Registration is free and open now.
Our featured experts are:
Katonya Breaux, founder, UnSun
Charlotte Pienaar, founder, Everyday Humans
Kseniya Popova, director of R&D, technical, iLABS (Innovation Labs) Inc.
Wilson Lin, marketing and regulatory manager, Applechem, Inc.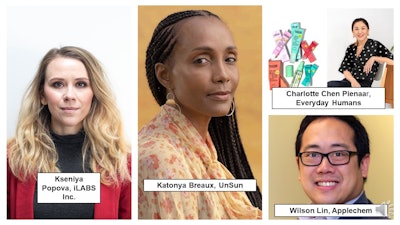 Key topics will include:
On-trend launches
The power of social media in creating excitement for sun care
Consumer education strategies
Demands for better, safer sun care
Technical challenges in delivering safe, clean and effective sun care
Register now to tap into the secrets of some of sun care's most dynamic players!
Unable to attend live? Register anyway and you can watch it on-demand on your schedule!