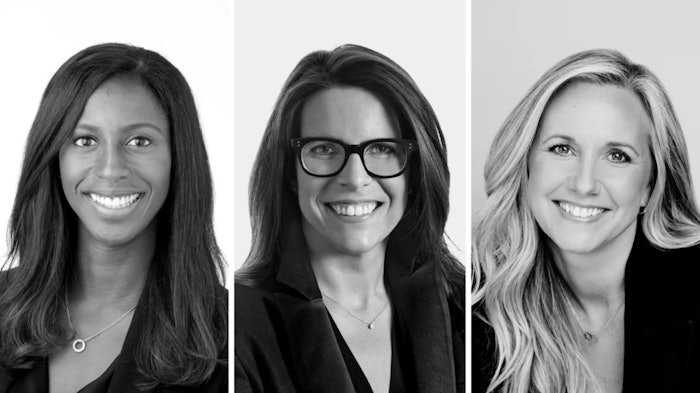 Glossier has announced three executive team appointments.
Seun Sodipo has been named chief financial officer, effective February 2022, following the retirement of Vanessa Wittman. Seun most recently led product finance and strategy at Stripe after having spent multiple years in private equity and mergers and acquisitions.
Kyle Leahy has been named as the first chief commercial officer for the brand, effective November 29, 2021. Leahy spent the past nine years at Cole Haan, including time as part of Nike Inc., in multiple strategy, general management, e-commerce and retail leadership roles.
Leahy will be responsible for driving revenue and building end-to-end customer experiences across channels.
Kristy Maynes was named senior vice president of retail, as of October 11, 2021. Maynes spent the past 12 years at Lululemon in multiple leadership roles.