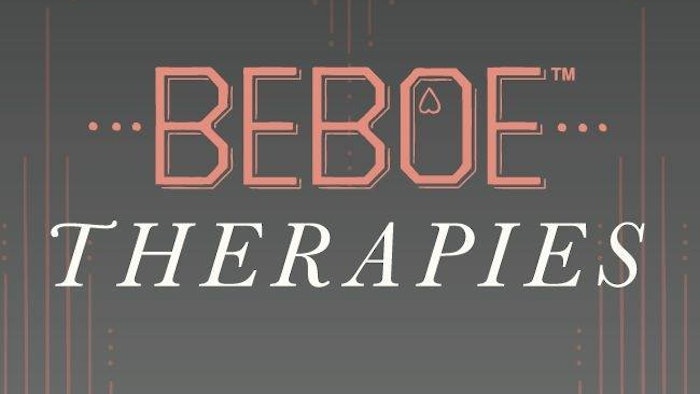 Beboe Therapies Facebook
It's been a wild ride for CBD beauty. Back in 2019, THC brand Beboe expanded into CBD beauty with Beboe Therapies. At the time, CBD was the hottest topic in beauty, with CEW hosting an early forum on the topic.
But now, just three years into the boom, brands are learning that differentiation and efficacy are key as CBD hype fades away. Just look at a survey we published back in 2020, regarding consumer attitudes toward CBD and beauty. 
Regulatory uncertainty also hasn't been much help.
Now comes word that Beboe, an early adopter in the CBD beauty space, has shuttered Beboe Therapies in favor of its THC business.
"I'm incredibly grateful for your support and confidence in Beboe Therapies skin care products," said Beboe founder Scott Campbell on the brand's site. "I'm enormously proud of what we've created and put out into the world. It makes my heart a little heavy to have to put down this end of our business for a moment. In the same way that there are limited hours to each day, I can only do so many things at once. With the rapidly changing landscape around legislation, it's really important to me to focus all my energy on bringing our cannabis products to as large of an audience as possible. Hopefully, soon the laws will allow us to send you a really exciting care package of Beboe cannabis products without anyone ending up in handcuffs." 
Per a Forbes report, the 2021 CBD sales forecast is expected to reach $19.5 billion, driven by "mainstream retail, which includes grocery, drug, ecommerce, natural/vitamin, pet/vet and beauty channels," which will comprise 77% of the total. But that total is predicated on a more stable regulatory situation in the U.S. market.
In December 2021, writing in Green Market Report, Julie Aitcheson noted, "the amount of hemp acreage planted and harvested successfully this year declined by roughly half compared to 2020. The glut of hemp biomass and hemp-derived CBD products in the market, lack of growth in demand for non-intoxicating cannabinoids and the rise in popularity of synthetics manufactured from hemp-derived CBD point to more trouble ahead for CBD product sales. Other impacts include regulatory uncertainty and a drop in consumer spending due to the coronavirus pandemic."
The question then is: what does it take to be a successful CBD beauty brand in 2022?