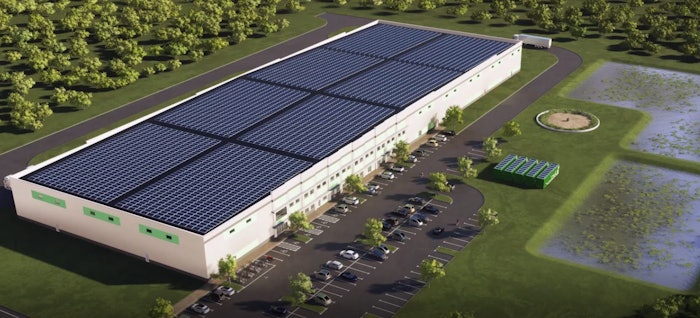 Capsum has opened a carbon-neutral cosmetics manufacturing site in Austin, TX, to serve its U.S. consumers. Previously, all Capsum production was in Marseille, France. The new factory will expand its presence in the U.S. market and limit its carbon footprint from overseas transport.
Related: Solvay Expands Guar Capacity in France
The 126,000-sq.ft. manufacturing factory will use solar energy from 3,570 solar panels and low-energy LED lighting to reduce the company's energy consumption to an annual production equivalent to 2GWh, the consumption of 200 U.S. households, according to the company.
To avoid any hydric stress, the Austin site uses untouched, naturally salted water extracted on-site. The installation uses reverse osmosis powered by solar energy to desalinize the exclusive water. The company also uses ecological water ponds to filter and recycle rainwater into Austin's Onion Creek River.
Sébastien Bardon, CEO of Capsum, said, "Right from the beginning, we aimed to minimize our environmental footprint by balancing the site's energy consumption with solar-generated electricity. American brands already account for a quarter of our business, thanks to our sales offices in NYC and Los Angeles. Time-to-market is a critical criterion for these customers, so it is a real advantage to have a local production site."