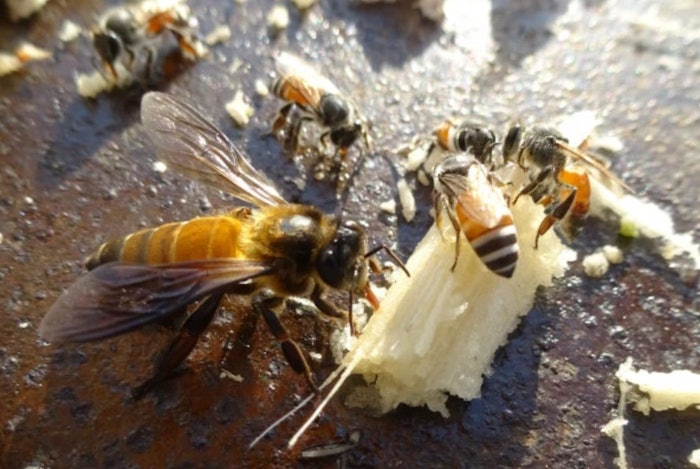 Unesco and Guerlain, in conjunction with Angelina Jolie, have launched the Women for Bees training program in Cambodia for 11 women beekeepers.
Cambodia is one of 10 countries that are currently participating in the global program.
The program focuses on four types of training:
Two six-month trainings for women aim to introduce beekeeping with the native Asian honeybee and stingless bees.
Women who take part in the trainings receive adapted, local hives and material as well as a technical support for their beekeeping activities.
Another ongoing training aims at capacitating local tourist guides, including women, in apitourism and "bee-watching."
Raise awareness about good practices in honey hunting and introduce sustainable beekeeping of the Asian giant honeybee on "rafters."
These trainings are part of Unesco's pilot initiative in Cambodia that seeks to assess the feasibility of scaling-up beekeeping at the national level.