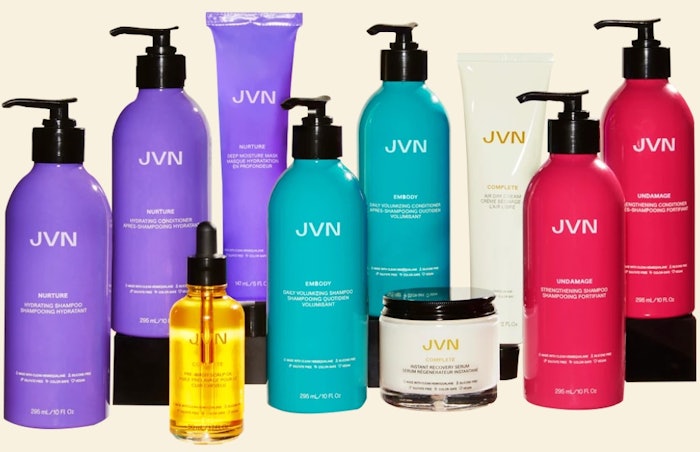 Amyris and its domestic subsidiaries have filed for Chapter 11 bankruptcy in the U.S. Bankruptcy Court for the District of Delaware. Notably, Amyris is planning to exit its consumer brands and will begin marketing them for sale.
Those brands include Biossance, JVN, Pipette, Rose Inc., Stripes, Menolabs, Olika and Terasana.
The news comes as Amyris reportedly began winding down its Onda Beauty and Costa Brazil brands.
The restructuring is intended to improve the company's cost structure, capital structure and liquidity position while streamlining Amyris' business portfolio to focus on its core competencies in R&D and the scale-up, commercialization and applications development of its sustainable ingredients derived through biofermentation.
An entity affiliated with existing lender Foris Ventures has committed to $190 million of debtor-in-possession (DIP) financing to support continued day-to-day operations as Amyris works with its key stakeholders to negotiate a consensual go-forward plan.
In June 2023—as part of its cost reduction targets—John Melo resigned as president, CEO and a member of the board of directors at Amyris.
Han Kieftenbeld, interim CEO and chief financial officer of Amyris, said:
Since its founding 20 years ago, Amyris has been a pioneer in the development of ingredients made with synthetic biology and has enjoyed great commercial success, particularly as a result of our innovative Lab-to-Market technology platform, proven ability to rapidly bring new products to market, and state-of-the-art science and manufacturing infrastructure. Over the past months, we have been hard at work on a strategic transformation plan to reduce costs, improve operational effectiveness, and achieve sustainable growth. We believe the step forward our company has taken today puts us on the best path to address our financial challenges and achieve a comprehensive solution—rooted in Amyris' ground-breaking science, formulation capabilities and technology.
Our aspiration to become the most efficient and productive biotechnology company in our industry has not changed. We remain incredibly excited about Amyris' long-term potential and our uniquely talented team's proven ability to deliver on the promise of synthetic biology and continue to make a lasting impact. At the end of this restructuring process, we believe that Amyris will emerge as a financially stronger company with a more focused business model and well-defined path to profitability. In turn, we will be poised to grow sustainably alongside our valued partners and make an even greater impact on our world through clean chemistry.