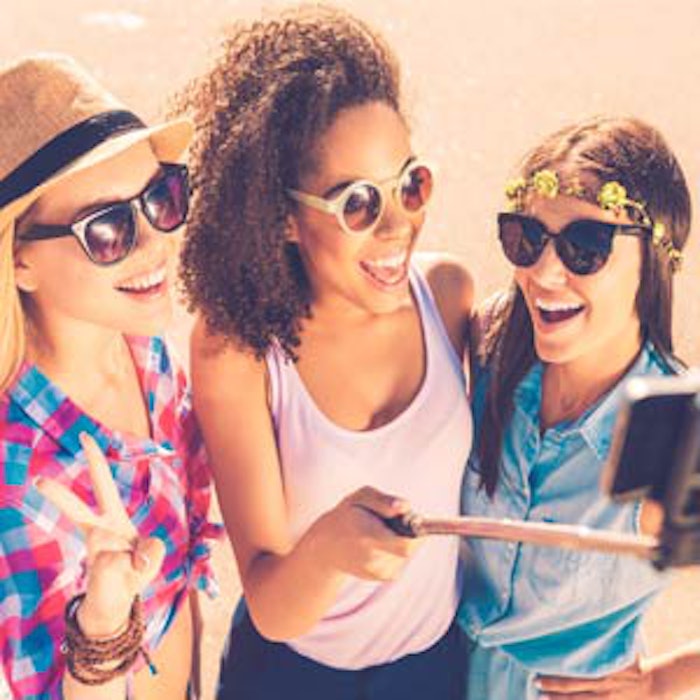 Global beauty sustained growth at more than 5% in 2014.
New prospective markets beyond China and Brazil are fueled by changes in beauty routines.
Changing beauty habits continue to fuel the customization trend in global beauty.
Niche opportunities are available via a growing number of niche retail platforms.
Further reading: How Beauty Brands Can Connect with 1.5 billion Halal Consumers
Global beauty sustained growth at more than 5% in 2014, despite slight deceleration in two of the largest emerging markets, China and Brazil. Retail sales reached $465 billion, expanding by $23 billion in retail value terms in 2014.
Western Europe and North America are both showing stable recovery and growing consumer confidence. Japan, the fourth largest beauty market in 2014, also exceeded 2% growth, benefiting from a number of factors such as recently introduced economic policies, so-called "Abenomics," as well as a record number of tourists from China, Hong Kong and Taiwan.
1. New Dynamic Growth Markets
Although emerging markets were markedly slowing in 2014—growth in China dropped from 9% in 2013 to 7% in 2014, and in Brazil from 13% to 11%—these two countries combined will still generate 50% of global absolute market value growth between 2014 and 2019. Meanwhile, a range of new frontier markets have emerged, led by Indonesia, Saudi Arabia and India. These dynamic growth markets are benefiting from the sophistication and expansion of beauty and personal care routines.
Changes in beauty and personal care routines remain a key growth factor for category diversification and price platform segmentation in emerging markets. Regimen changes include both trading up to a higher unit price and added-value alternatives in staple categories, as well as the addition of new personal care steps, e.g. flosses and dental rinses in addition to toothpaste, or the regular use of conditioners, pre-treatments or hair oil in hair care.
2. Ever-evolving Customization
Changing beauty habits, both in developed and developing markets, continue to fuel the customization trend in global beauty. Although it is not a new trend, it has been rapidly evolving and constantly raising the bar for marketers. Consumers' demands for tailored solutions vary across regions and categories and, strongly aided by digital technologies, are developing into individualization.
The most recent product customization innovations have included new product formats, textures and functions. For example, oil-based products are entering a wide range of beauty categories beyond hair and body oils into cleansing products, serums and color cosmetics, e.g. YSL Volupté Tint-In-Oil.
Demand for individually tailored solutions, the ultimate customization, is on the rise. New product developments are aligned with the trend, such as Clinique Smart Custom Serum, launched in 2014.
3. New Lucrative Opportunities in Skin Care
Global skin care retail value exceeded $110 billion in 2014, registering more than 5% growth. Customization remains a key trend across all beauty categories, but it is driving especially prominent growth in skin care due to the wide range of functions, benefits and claims the category can accommodate.
Asia-inspired beauty product developments are gaining a global audience, most prominently in skin care. Following on from the success of BB/CC creams from South Korea, further Asian product concepts, formats and textures are appearing on international markets via the growing availability of Asian labels as well as new product launches under international brands.
Within skin care, facial care products will be the most prospective growth generators. New lucrative market niches will include face masks, anti-agers and men's skin care. Diversification of claims and formats for face masks is expanding both across Asian and Western markets.
In 2014, Asia Pacific still accounted for 80% of the global face masks market. However, the category has registered 15% growth in the US, and the frequency of face mask application is growing in large European beauty markets such as France and Germany. New sheet formats should create further interest due to more complex demands and evolving beauty routines.
4. Growing Demand for Niche Offerings
Although growth was still modest in 2014 in developed markets, beauty players aim to capture demand for "niche." This trend is reflected in the intensifying acquisition activities among strongly performing niche brands, especially in skin care and fragrances. Niche brands have the advantage of a more personalized offering, unique features and benefits, and are highly specialized in their focus categories.
Estée Lauder and L'Oréal made multiple purchases across a range of categories to simultaneously benefit from diverse trends, including multicultural beauty, exclusive fragrances, and the growing adoption and frequent use of face masks globally. Meanwhile, Unilever's strategy to build a portfolio of premium-positioned, niche skin care brands is reflected in the frequency and range of its recent acquisitions, including Murad, Dermalogica, REN and Kate Somerville.
5. Digitally Engaged Consumers
Niche opportunities beyond dynamic categories and exclusive brands are available via a growing number of niche retail platforms. Traditional beauty retailers are developing their online presence in order to succeed among the growing competition for consumers. Simultaneously, pure e-tailers, e.g. Amazon and eBay, have long-established infrastructure and the know-how of online trading, but the competition facing them is growing from a myriad of mobile apps, social media and company websites.
The internet retailing channel in beauty and personal care is still relatively underdeveloped, accounting for about 5% of total sales in 2014, but it registered the fastest growth over the 2009–2014 review period with a 17% compound annual growth rate (CAGR). Consequently, companies have been making significant investments into expanding their digital footprint.
There are a number of focus points for these growth initiatives, including brand building, consumer engagement, beauty habit analysis and, most importantly, online retail platforms to capture new sales. As a result, the digital market space in beauty is becoming highly fragmented; development of sound digital strategies is a necessity to capture novel opportunities.
Cautiously Optimistic Outlook
The outlook for global beauty is cautiously optimistic, near 3% CAGR at constant 2014 prices over 2014–2019. Despite the slowdown in China and Brazil, there is still huge potential to grow beyond first-tier cities and to expand penetration of existing flagship brands.
India remains at a nascent stage of its development with average disposable incomes at much lower levels than China or Brazil. However, given the sheer size of its rural population (860 million in 2015), and a predisposition toward skin care, even a small increase in wealth could yield a highly significant upside for the skin care category. Meanwhile, Indonesia will increase its contribution compared to the previous five years, with a major boost from skin care.
The diversity of trends is expected to evolve under the growth pillars of customization, digital and niche opportunities in 2015 and beyond.
Ildiko Szalai is a senior analyst at Euromonitor.