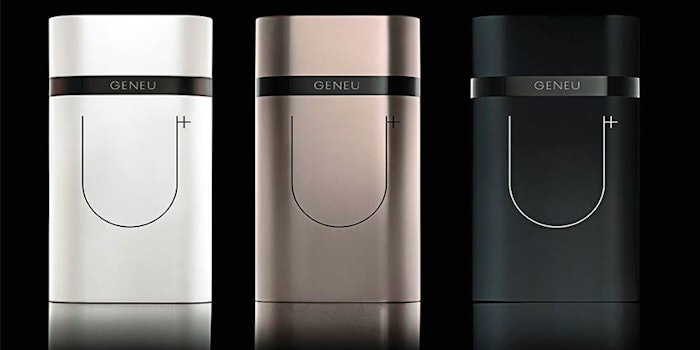 Long gone are the days when consumers felt comfortable choosing stock items off of store shelves. These days, we want to personalize everything from cars to running shoes to face cream, and the opportunities to do so abound across all consumer categories. The drive to customize also gives product users the ability to get involved in the process of creating the product, to feel like an expert and to learn a little something along the way.
Previously: Beauty for a Troubled Planet
Inspiration for customization comes from a variety of categories. In food, we see the rising popularity of meal prep kits like Plated or Blue Apron. Kits like this, delivered right to the doorstep, include a chef-designed recipe, as well as all of the ingredients needed to make that meal at home with a personal touch.
Television programs feature average people designing interiors and competing to be the next 'top chef,' giving 'amateurs' the ability to become the expert. Brands like Coca-Cola and M&Ms offer more accessible mass customization opportunities without actually having to change their product formulations. By printing custom labels or designs, consumers can achieve the personalization they crave.
Further reading: 5 Beauty Trends Driving Growth
Just for You
As this opportunity to personalize products moves into retail, it becomes broadly acceptable to shoppers. Two great examples of this include the Bite Lip Lab in New York and the Aroma Zone in Paris.
In-depth: Capture, Match and Purchase: Color Capture in Beauty
Both retail outlets allow consumers to get involved in the product development process and create custom products designed just for them that no one else has access to. The use of technology is playing an increasingly important role in helping women shop, especially within the color cosmetics categories. Smartphone apps continue to pop up, helping consumers try products virtually before committing to purchase. 
From the "mix it yourself" aspect of customization, the market moved on to using diagnostics to create custom formulations.
According to Mintel's report, Color Cosmetics – US, July 2015, 36% of consumers say they don't believe looks in advertising are created by the cosmetics they promote. The creators of the YouCam Makeup app hope to make the cosmetic buying process simpler by guiding consumers toward cosmetic decisions that make sense for them and their coloring, and providing an easy way to change their look instantly.
Many brands offer online services that make the process of choosing a product, customizing it and getting it delivered to your doorstep a seamless process. E-Salon is the first (and only) at-home custom hair color service.
Shoppers start by creating their custom profile online answering questions about their natural hair color and texture, as well as their skin tone and features. Professional colorists then analyze and design a personalized formulation which is shipped to your door along with any tools you need for application.
The Evolution of DIY
Some of the first dual-chamber packaged skin care products launched onto the market could be considered the originators of the concept of customization. These allowed for multiple formulations to be packaged together and mixed by the user upon application.
Body products, self-tanner and foundation are just a few examples of these early introductions to customization. As formulation and packaging technology advanced, we saw more interesting products joining the market.
From the "mix it yourself" aspect of customization, the market moved on to using diagnostics to create custom formulations. One example of this is the brand GeneU. By looking at the individuals' genetic profile, determinations regarding antioxidant protection or ability deal with inflammation could be made and dialed in to those custom/designer formulations.
Size Matters
Product sizes are changing for a variety of reasons. The overwhelming variety of sample subscription services currently on the market has been a big influence in this area.
Consumers in the beauty and personal care categories like to experiment and try new things, and the opportunity to purchase sample and smaller size packaged products lends itself well to this trend.
Being mindful of expiry dates as well as being free to change your look more frequently are two reasons to consider smaller package sizes of beauty products. As our lifestyles become more mobile for a variety of reasons—travel, commuting to and from work—we look for products to throw in our gym bag or travel bag that work for us on-the-go, and brands are responding.
Stowaway Cosmetics is a first-class example, creating a full cosmetics line in smaller sizes than what is generally found on the market. They lend themselves perfectly to being used on-the-go and for experimentation with minimal investment.
Stick versions of products that would typically come in a liquid or cream format are also much easier to use and mess-free. Trestique has a full range of products from concealer to lipstick to contour, all in a stick format with built-in applicators and sharpeners.
Analysis = More Customization
So what does the customization of the future look like? Homes will have smart mirrors that can help analyze our skin and make product recommendations.
There are already devices on the market that create custom skin care formulations at the touch of a button all tied into smartphone apps.
Why not take that one step further with built-in sensors to measure skin and atmospheric conditions that will dictate the ingredients in that customized formulation? The opportunities are endless as technology in all areas continues to advance.
As Mintel's senior innovation and insights analyst, Sarah Jindal (sjindal AT mintel.com) regularly interfaces with key beauty clients and lends her expertise based on over 16 years of experience developing ingredient technologies for beauty and personal care. Her roles in marketing and product development covered all beauty and personal care categories with a focus on skincare and active ingredients.