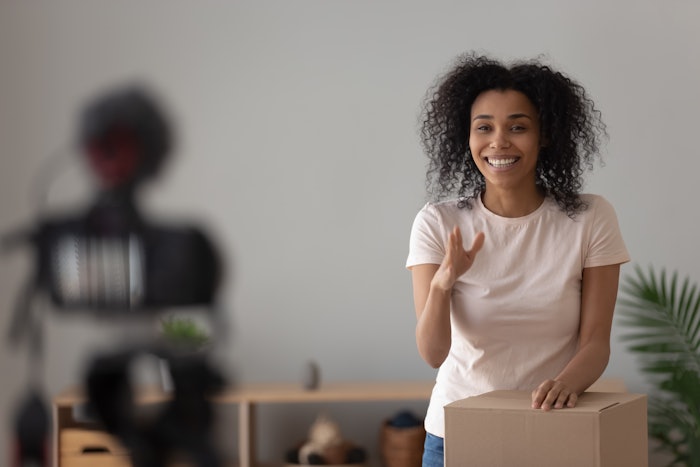 The unboxing experience won't disappear anytime soon. Not only is it still immensely popular for shoppers, but there are also a lot of influencers who earn a great living by commenting and filming unboxing experiences.
However, in addition to sustainability awareness and the desire to create less waste, there is a growing trend focused not on the experience of opening the box, but rather on what the box tells the consumer to do next. QR and other emerging digital technologies and platforms are allowing for more embedded and deeper digital experiences. While still a critical tool for brands, unboxing is becoming much more than a physical experience—acting as a catalyst for more meaningful brand interactions. So, spend the money and time where it matters most and stop wasting resources and creating waste with the physical box.
Previously: 3 Beauty Trends on the Rise in 2022
Here are 10 tips on how to create a greener unboxing experience.
Keep printing to a minimum and don't throw in unnecessary messaging on printed postcards. On the flip side, the inside of the box is a great spot to be used for messaging that doesn't result in a paper in the trash.
Use scannable QR codes to offer the customer additional product information, extra discounts and to send the customer on a more engaging digital experience.
Use  unbleached paper wraps rather than bubble wrap, or even better, use items that have been rejected such as make-ready paper that was rejected on the printing press, make-ready fabric samples and more.
Utilize the shipper box, when possible, as the only shipping box rather than putting a box inside of a box.
Use cardboard cutouts to hold the product in place rather than cut out foam or other materials that can't be recycled. Generally, aim to use less padding and smaller boxes.
Source boxes that don't require glue or other adhesives to hold them together. There are many boxes available that fold up with tabs that lock in place to hold the box and panels in place.
Don't be afraid to include messaging that the unboxing experience is purposely designed to reduce waste. Not only does this help the brand push its sustainability message, it also helps consumers become more accustomed to greener unboxing experiences.
The unboxing experience should be thoughtful but it doesn't need to be over the top. Less is often more. Get creative with the after experience.
Think about how the product will be shipped when designing the product packaging in order to see if there are ways to minimize the shipping volume and materials.
Spend more time thinking about the aesthetics and design of the product packaging, which matters, and less time about the unboxing experience itself.