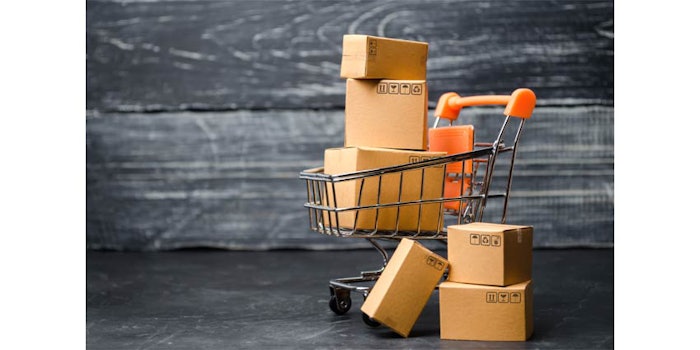 A retail survey from Edge by Ascential indicates that e-commerce companies are driving global health and beauty sales, which are projected to total $305 billion between 2021 and 2026. More than 50% of that growth will come from e-commerce.
Related: Nutricosmetic + Postbiotic Anti-acne Care, A Proposal
Analysts predict online shopping will account for nearly 26.8% of global category sales by 2026, up from 20% in 2021.
E-commerce platforms like Amazon, Alibaba and JD.com will grow four to five times faster in the space than retailers Walgreens Boots Alliance and CVS Health.
China's Pinduoduo and Southeast Asia's Shopee will experience the fastest compound annual growth rate (CAGR) between 2021 and 2026 in the health, beauty and personal care category.
Health and beauty e-commerce will grow more than three times faster than store-based retail over the next five years as the COVID-19 crisis, lengthy lockdowns and shuttered high street shops and shopping centers reset shopping habits.
Forecasts show that shoppers will buy an additional $156.1 billion of health and beauty products online over the next five years, with e-commerce sales reaching $358.4 billion by 2026.
Altogether, the health, beauty and personal care retail category is expected to be worth $1.34 trillion in chain retail sales worldwide by 2026, the report's authors forecast.
Online category sales will have a compound annual growth rate (CAGR) of 12.1% between 2021 and 2026, far exceeding the growth rate of 3.3% CAGR for store-based sales.
The shift to online in this category is embodied in figures showing Walmart's store network adding just 3% CAGR growth between 2021 and 2025, compared to 13.6% CAGR growth in Walmart's e-commerce sales over the same time period.
Deren Baker, CEO at Edge by Ascential, said: "The health, beauty and personal care category is particularly interesting to follow with entrenched consumer habits having to change overnight as a result of the pandemic. Items that were once bought in-store are not only becoming available online, but in an increasingly mobile-first age, brands have been rapidly experimenting with innovative digital technologies to engage customers remotely, such as using augmented reality to allow customers to try on lipstick virtually and getting involved with seasonal events and shoppable live streaming opportunities increasingly offered by digital marketplace giants like Alibaba, Amazon, JD.com as well as China's fast-growing group-buying platform Pinduoduo (PDD), which–with an expected 17% CAGR between 2021 and 2026–will lead growth in the category over the next five years."